Pojo's Yu-Gi-Oh News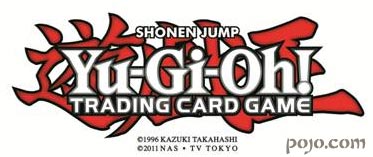 HECTOR DELGADO BATTLES THE BEST FOR THE WIN AT
Yu-Gi-Oh! CHAMPIONSHIP SERIES MAIN EVENT
Top Four Dragon Duel Finalists Receive Invites to '12 Championship Qualifier
El Segundo, CA (April 5, 2012) – The Centro de Convenciones Atlantic City in Lima, Peru was teeming with hundreds of avid Yu-Gi-Oh! TRADING CARD GAME (TCG) Duelists this past weekend as round upon round was played out at the 2012 Yu-Gi-Oh! CHAMPIONSHIP SERIES (YCS) Lima. Participants came to the YCS with high expectations of winning it all but only one, Hector Delgado, emerged victorious at this premier-level Yu-Gi-Oh! TCG event from trading card game powerhouse Konami Digital Entertainment, Inc. (Konami).
Yu-Gi-Oh! TCG Duelists experienced the thrill of winning and the agony of defeat during the two-day event that pitted players from as faraway as the United States and Argentina, along with local Peruvian hopefuls. Both novice and veteran Yu-Gi-Oh! TCG players, eyeing the big prize, put their fine-tuned Decks and honed strategies to the ultimate test during each round. During Sunday's Preliminary Rounds, the pairings got more intense as the Yu-Gi-Oh! tug-of-war continued and the showdown was within sight. By the end of the day it came down to a nail-biter with Delgado, age 26, from Lima, Dueling it out against 24-year-old Jorge Garcia from Guayaquil, Ecuador at the Final Round table, battling for the title of Champion.
Garcia brought his monstrous Dino Rabbit Deck to the table as Delgado also relied on his mighty Dino Rabbit Deck. With each turn expertly played there was no doubt why these two Duelists were at the Champions table. As Garcia began to lose his footing, Delgado took advantage and claimed the win and title of YCS Champion. He won an Ultra Rare Blood Mefist YCS Prize Card, and invitation to the World Championship Qualifier – Continental of his region and more fabulous prizes.
Additionally, on Saturday, the Dragon Duel (for Duelists born 1999 or later) Mijail Flores capably out-maneuvered his Yu-Gi-Oh! TCG peers to earn a special Dragon Duel Champion's Medal, a 2012 Regional Game Mat, a Card Binder, and an invitation to his region's 2012 Dragon Duel World Championship Qualifier – Continental, where he can earn an invitation to the inaugural Dragon Duel World Championship to be played at the Yu-Gi-Oh! World Championship this summer. On Sunday, Flores earned the same high honors.