Pojo's Yu-Gi-Oh News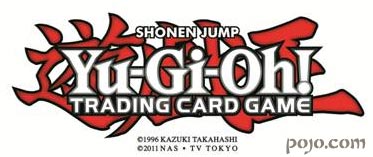 OSCAR ARMERIA ZAVALA OUTDUELS REGION'S BEST AT Yu-Gi-Oh! CHAMPIONSHIP SERIES MAIN EVENT
Top Four Dragon Duel Finalists Receive Invites to '12 Championship Qualifier
El Segundo, CA (February 7, 2012) – Hundreds of Duelists from Mexico and surrounding Latin American countries gathered at the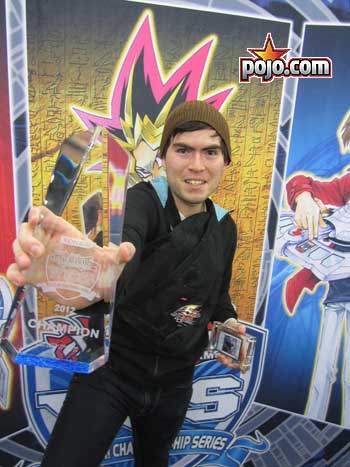 Expo Guadalajara this past weekend with high expectations of winning it all during the Yu-Gi-Oh! CHAMPIONSHIP SERIES (YCS) Guadalajara, Mexico. However, after a challenging two days of Dueling, it came down to the final few minutes of play for Oscar Armeria Zavala to emerge victorious over his competitors at the first premier-level Yu-Gi-Oh! TRADING CARD GAME event of the year from Konami Digital Entertainment (Konami).
During the two-day event, the Expo Guadalajara was teeming with pumped up Yu-Gi-Oh! TCG Duelists young and old, all eager to put their Decks and strategies to the ultimate test. Round after Round saw expert play and fierce competition. During Sunday's Rounds, the pairings got more intense as the day progressed and the Final Round was within sight. By the end of the day it was Zavala, age 21, from Morelia versus 18-year-old Bruno Svetco Valle Martinez also from Morelia at the Final Round table, battling for the title of Champion.
Valle brought his powerful Dino Rabbit Deck to the table as Zavala showcased his potent Six Samurai Deck. Both competitors played masterfully, each displaying a solid knowledge and passion for the game but at the end of the Final Round it was Zavala who was able to celebrate the win and be named YCS Champion. He won an Ultra Rare Blood Mefist YCS Prize Card, and invitation to the World Championship Qualifier – Continental of his region and more fabulous prizes.
Additionally, on Saturday, David Roberto Prado Quirarte won the Dragon Duel (for Duelists born 1999 or later) adeptly outplaying his Yu-Gi-Oh! TCG peers to earn a special Dragon Duel Champion's Medal, a 2012 Regional Game Mat, a Card Binder, and an invitation to his region's 2012 Dragon Duel World Championship Qualifier – Continental, where he can earn an invitation to the inaugural Dragon Duel World Championship to be played at the Yu-Gi-Oh! World Championship this summer. On Sunday, Said Gallegos Barrios earned the same honors.