Pojo's Yu-Gi-Oh News
<![if !vml]>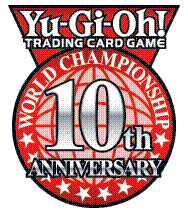 <![endif]><![if !vml]>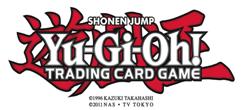 <![endif]>
KONAMI DIGITAL ENTERTAINMENT PRESENTS AWARD WINNING Yu-Gi-Oh! TRADING CARD GAME
PRODUCTS AT GAME MANUFACTURERS ASSOCIATION TRADE SHOW
EL SEGUNDO, CA (February 27, 2012) – Konami Digital Entertainment, Inc. (Konami) is pleased to announce that they will once again be a sponsor at the Game Manufacturers Association's (GAMA) annual tradeshow (GTS) and will exhibit their portfolio of award-winning Yu-Gi-Oh! TRADING CARD GAME (TCG) products that will be showcased in the Konami booth (# 219) from March, 12th – 13th at Bally's in Las Vegas.
"Building on the momentum from 2011, we are poised for another fantastic year and are excited to share our 2012 Yu-Gi-Oh! TRADING CARD GAME releases and plans with our hobby customers," says Yumi Hoashi, vice president, Card Business for Konami Digital Entertainment, Inc. "Not only do we get to showcase our new products, but GTS also offers us the opportunity to engage our retail and distribution partners in productive conversations about the specific needs of our respective businesses and the industry in general."
After a successful Order of Chaos launch in January, the immortal battle between light and darkness continued its devastating swath of destruction when the Order of Chaos Special Edition was unveiled earlier this month. This Special Edition gives Duelists a second chance to get their hands on Order of Chaos. Each Order of Chaos Special Edition contains three booster packs, plus one Super Rare card (either Effect Veiler or The Winged Dragon of Ra) for an MSRP of $9.99 each.
The Premium Collection tins will position retailers for a successful spring when they are released on March 20th. In 2002, the Yu-Gi-Oh! TRADING CARD GAME hit the shores of North America and became a global success. Now, exactly ten years later, the Yu-Gi-Oh! TRADING CARD GAME Premium Collection offers more than 20 brand new cards pulled from ten years of Dueling history. Each Premium Collection tin, available for an MSRP of $9.99, contains 12 random foil cards from a 23-card foil set, which includes cards from each of the four Yu-Gi-Oh! eras (classic, GX, 5D's, and Zexal). In addition, each Tin also comes with two variant cards.
Budding Duelists will want to run to their closest store on April 17th to get a crash course in the world of the Yu-Gi-Oh! TRADING CARD GAME with the introduction of the new 2012 Starter Deck: Xyz Symphony*. Chock full of powerful, easy-to-use monsters, Spells, and Traps, this 45-card Deck is Konami's largest Starter Deck in eight years. It also includes five Xyz Monsters, including Yuma's signature monster from the newest animated series – Number 39: Utopia all for an MSRP of $9.99.
Retailers need to prepare for a rush of customers in May as Konami delivers three new products to market. First, releasing on May 8th, is the mighty 100-card booster set Galactic Overlord, which is the spiritual successor to 2008's best-selling Phantom Darkness, the set that took everyday monsters and corrupted them into powerful DARK versions of their former selves. In Galactic Overlord, some of the most popular monsters in Dueling are reborn as "Lightray" monsters. Also included is the next evolution of Galaxy-Eyes Photon Dragon, now deadlier than ever as Neo Galaxy-Eyes Photon Dragon. Finally, an entire fleet of new high-Level Dragon monsters has arrived, with the power to Summon each other right out of the Deck! Galactic Overlord includes 9 cards per pack, for an MSRP of $3.99 per pack.
With all those newly acquired cards, Duelist will want to protect them and Konami's May 29th release of the Kaiba & Obelisk the Tormentor Card Sleeves will help them do just that. In 2011, the Yugi & Slifer Card Sleeves paired up Yugi with his first Egyptian God Card. Now for 2012, Duelists will be happy to be able to protect their treasured cards with another round of classic Egyptian Gods – at an MSRP of $3.99, these 50-card sleeves per pack make it an easy and affordable way to protect and show off cards.
Rounding-out May is the first ever Yu-Gi-Oh! TCG product designed specifically for Sealed Pack play – Battle Pack: Epic Dawn*! Sealed Pack play is where Duelists buy new packs and play with the contents right out of the wrapper, rather than using cards from their existing collections. Sealed Pack games are a wild and wooly ride, where each player's skills and abilities are tested to their limits. For an MSRP of $1.99 per pack, Battle Pack: Epic Dawn, releasing May 29th, will be supported by brand new Sealed Pack tournament experiences, so Duelists will need to practice in advance with Battle Packs at home. Battle Packs also include brand new card technologies: each pack includes one glossy black or glossy white Rare Card, one special, shiny card (similar to those found from Duel Terminal machines), and three Common cards.
Stores can expect a steady stream of Duelists during the summer months as Konami introduces their annual hobby store Gold Series exclusive June 12th and players seek out the new Structure Deck, arriving in late June, which is designed specifically for the North American and European markets to give players a jumping-off point into a competitive, tournament-Level Deck. July's introduction of another booster set, Hidden Arsenal 6: Omega Xyz will wow players with its set of all-foil cards. Hidden Arsenal 6 contains every kind of monster ever made, including Fusion, Ritual, Synchro, and Xyz Monsters.