Pojo's Yu-Gi-Oh News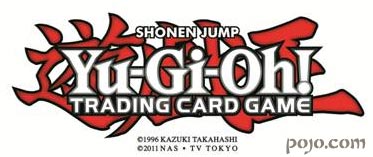 Yu-Gi-Oh! TRADING CARD GAME RA YELLOW MEGA-PACK EXPLODES WITH DUELISTS' FAVORITES FROM LEGENDARY COLLECTION 2: THE DUEL AC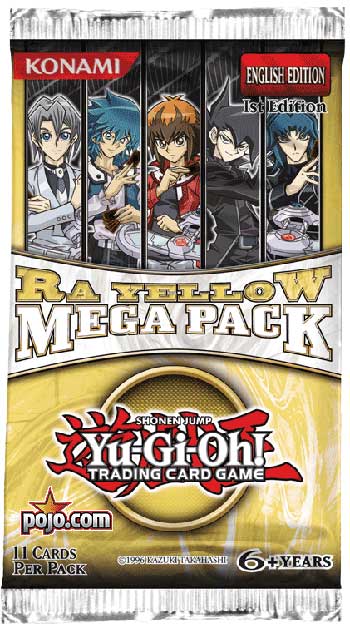 ADEMY YEARS
El Segundo, CA (February 1, 2012) – Bursting at its seams with the hottest cards from Yu-Gi-Oh! GX, is Ra Yellow Mega-Pack, the newest Yu-Gi-Oh! TRADING CARD GAME (TCG) release from Konami Digital Entertainment, Inc. (Konami).
First introduced in last year's Legendary Collection 2: The Duel Academy Years, Mega-Packs contain at least one card of each rarity, including one Secret Rare, one Ultra Rare, one Super Rare, and one Rare in every pack – guaranteed. Ra Yellow Mega-Packs are no exception. These Mega-Packs benefit from a smaller overall set size, so the best cards are easier to pull. They also have two more common cards per pack, bringing the cards-per-pack total to an impressive 11 cards.
Duelist will be thrilled to see some of their favorite cards enhanced for the first time with foil technology, such as Ultra Rare versions of the original Six Samurai, Foil Crystal Beasts and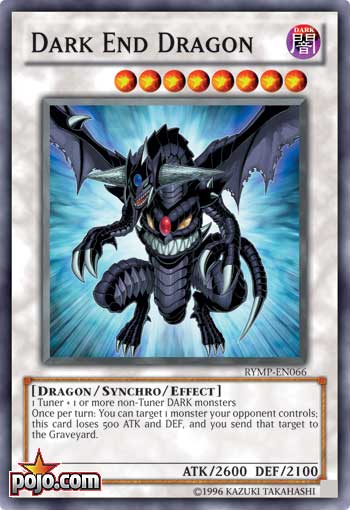 Foil versions of the H-E-R-O Flash cards – ones that they can't get anywhere else! Also packed with the super-popular Common cards that made Legendary Collection 2 such a hit, including Thunder King Rai-Oh, Gateway of the Six, Judgment Dragon, Mezuki, Card Trooper, Elemental HERO Stratos, and D.D. Survivor, Ra Yellow Mega-Packs are a fantastic value at a MSRP of $4.99 per pack. Plus, new commons like Gallis the Star Beast, Rainbow Dragon, Rare Value, Test Tiger, Aurkus, Lightsworn Druid, and Gladiator Beast Lanista help to round out this fabulous set.
Available at stores nationwide on February 21st, the Ra Yellow Mega-Pack set contains 113 cards of the most popular cards from Legendary Collection 2: The Duel Academy Years:
55 Commons cards
16 Ultra Rare cards
14 Super Rare cards
11 Rare cards
17 Secret Rare cards