Pojo's Yu-Gi-Oh News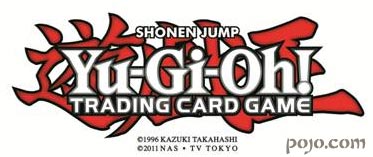 THE Yu-Gi-Oh! TRADING CARD GAME CONTINUES ITS ASCENT WITH ABYSS RISING SPECIAL EDITION
El Segundo, CA (November 29, 2012) – Following the tidal wave of interest for last month's release o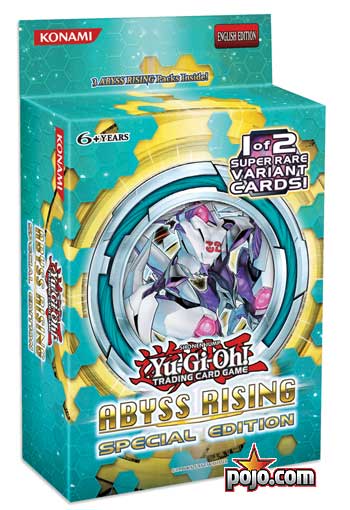 f the Yu-Gi-Oh! TRADING CARD GAME (TCG) Abyss Rising, Konami Digital Entertainment, Inc. (Konami) announces the release of the seaworthy Abyss Rising Special Edition. Available December 7th, this Special Edition is gushing with must-have cards for players of all skill levels.
Not only is the Special Edition overflowing with three packs of Abyss Rising, but also boasts either the Super Rare Gagaga Girl or Dark Smog cards. The product offers a fantastic mix of cards for Duelists of all levels, with the trifecta power of the Mermail military or the power of the Prophecy monsters. Abyss Rising Special Edition is the perfect opportunity to build on new themes introduced in Return of the Duelist and is a crucial addition to any Duelists' collection.
Abyss Rising Special Edition will be available at hobby stores and retailers nationwide for MSRP: $9.99 per box.