Pojo's Yu-Gi-Oh News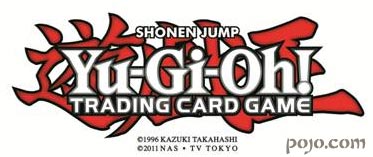 ABYSS RISING BRINGS AN OCEANIC ONSLAUGHT TO THE
Yu-Gi-Oh! TRADING CARD GAME
El Segundo, CA (October 23, 2012) – Just in time for the holidays, Konami Digital Entertainment, Inc. (Konami) brings Yu-Gi-Oh! TRADING CARD GAME (TCG) Duelists of all ages the next core booster release, Abyss Rising. Each core Yu-Gi-Oh! TCG booster release introduces 100 brand-new cards that let Duelists build Decks and power-up the Decks they've already built. And Abyss Rising is no different, delivering a wide variety of cards sure to please both beginners and advanced players.
Abyss Rising will make waves with lots of new cards to help out Water and Sea Serpent monsters, making it a perfect fit for the recently released Realm of the Sea Emperor Structure Deck. Abyss Rising also contains new "Number" cards as seen on the Yu-Gi-Oh! ZEXAL animated series like the unassailable Number 9: Dyson Sphere! New themes, like the aquatic Mermail monsters, will be introduced and are sure to make a splash right away! There are also plenty of cards for existing themes like Heroic Champion – Gandiva and The Grand Spellbook Tower.
Releasing on November 9, Abyss Rising will be the first Yu-Gi-Oh! TCG release with a Friday on sale, per Konami's new distribution policy announced earlier this year. Moving forward, all Yu-Gi-Oh! TCG products will have a Friday release date. Duelists looking to get a preview of Abyss Rising can attend a special Sneak Peek event at Official Konami Tournament Stores starting on Saturday, November 3. Check out http://www.yugioh-card.com/en/events/sneakpeek.html to find a local Official Konami Tournament Store.
Abyss Rising contains 100 cards (MSRP: $3.99 per 9-card pack):
48 Common Cards
20 Rare Cards
14 Super Rare Cards
10 Ultra Rare Cards
8 Secret Rare Cards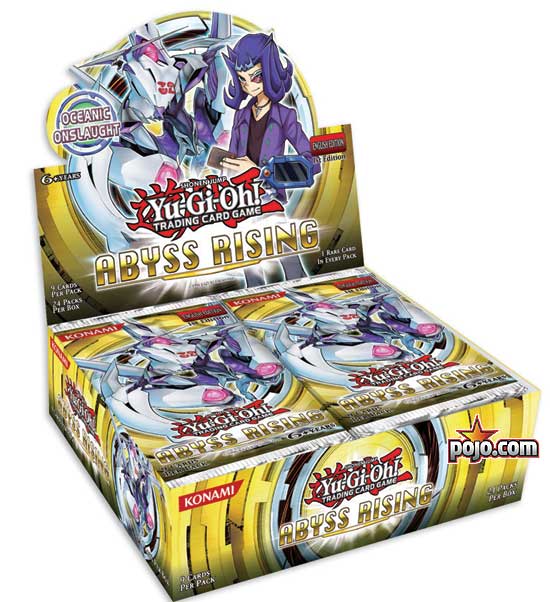 Every Saturday morning, Duelists can watch the all-new Yu-Gi-Oh! ZEXAL animated series as well as classic Yu-Gi-Oh! episodes on Vortexx on The CW programming block, the leading Saturday morning kids broadcast network in the United States. In Canada, Duelists can watch episodes of Yu-Gi-Oh! ZEXAL every Friday and Saturday on YTV!