Pojo's Yu-Gi-Oh News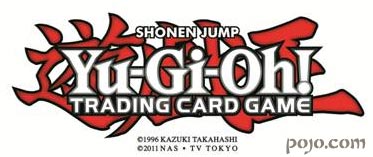 ORDER AND CHAOS ARE ON TRACK TO COLLIDE IN 2012 WITH EXPLOSIVE RESULTS IN THE NEWEST Yu-Gi-Oh! TRADING CARD GAME RELEASE
El Segundo, CA (January 11, 2012) – The immortal battle between light and darkness continues its devastating swath of destruction in the Yu-Gi-Oh! TRADING CARD GAME (TCG) Order of Chaos booster set from Konami Digital Entertainment, Inc. (Konami). This leadoff release for 2012 is the stunning sequel to 2004's Invasion of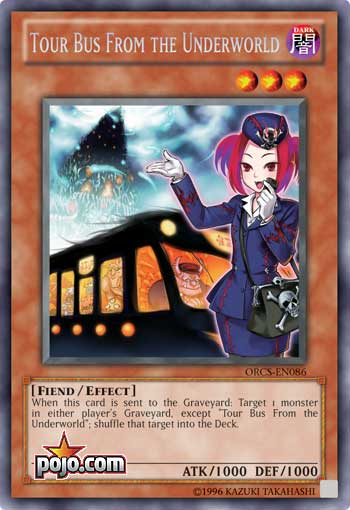 Chaos, the legendary, best-selling booster set. Duelists who have been pining for this follow-up set won't be disappointed as Order of Chaos is rich with incredible monsters, spells, and traps!
First, there's a new champion on the block, in Number C39: Utopia Ray, an upgraded version of Number 39: Utopia. This first-of-its-kind Xyz Monster can be Summoned simply by upgrading its original version! This is a brand new mechanic that Duelists will see more of in upcoming releases.
Additionally, Order of Chaos is infested with the bugs of war: the incredible Inzektors. With their unique technology of Variable-Form Battle Armor, each is equipped with a state-of-the-art high-tech suit of power armor and weapons. Inzektor battle armors are interchangeable and modular. To Duelists, this means Inzektors can equip to and with each other to create powerful effects and super combos!
Ninjas have been lurking in the shadows since the very first Yu-Gi-Oh! TCG set, but have never appeared in full force – until now. Ten monsters and five Spells and Traps combine to make an unstoppable army of Ninjas! Working in perfect unison, traditional Ninjas, plus new "Armor Ninja" monsters, such as Blade Armor Ninja, pack a powerful punch in Order of Chaos.
Rounding out this incredible set are an abundance of LIGHT and DARK monsters like Photon Trident and Interplanetarypurplythorny Dragon. And Duelists will go gaga over Gagaga Girl who can lend a hand in triple Xyz matchmaking parties!
Order of Chaos will be available at hobby stores and retailers nationwide on January 24th for MSRP: $3.99 per pack.
Order of Chaos contains 100 cards:
48 Common Cards
20 Rare Cards
14 Super Rare Cards
10 Ultra Rare Cards
8 Secret Rare Cards