Pojo's Yu-Gi-Oh News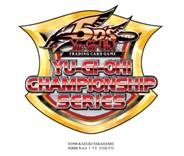 BILLY BRAKE SWEEPS THE COMPETITION AT THE Yu-Gi-Oh! CHAMPIONSHIP SERIES IN TORONTO
El Segundo, CA (September 20, 2011) – After preparing for weeks, Billy Brake, armed with a new Deck for a brand new season of Dueling, had what it took to best his competition at this past weekend's Yu-Gi-Oh! Championship Series (YCS) held at the Hilton Toronto Airport Hotel & Suites. Nearly 600 Duelists from all over North America made the journey to participate in Konami Digital Entertainment's (Konami) premier-level Yu-Gi-Oh! TRADING CARD GAME (TCG) event.
As Duelists came geared-up with their meticulously assembled Decks on Saturday morning for Round One, Brake, 21, from Sachse, Texas, assessed his Synchro-heavy Deck and prepared for an intense two days of competition. Meanwhile, Nick Lacaille, 23, from Montreal, Quebec, was mulling over his Planetary Deck's tactics.
With the Preliminary Rounds of Saturday behind them, both Brake and Lacaille fought a hard battle through additional playoff rounds on Sunday on their way to the Finals.
In Sunday's Final Round, Brake, with his Synchro-heavy Deck, triumphed over Lacaille's Planetary Deck, riding to victory in the final round. In the end, Brake's combination of expert Dueling skill and a little luck earned him the title of YCS Toronto Champion, a spectacular set of prizes that included an Ultra Rare YCS Blood Mefist Prize Card, an exclusive YCS Game Mat, an invitation to the 2012 World Championship Qualifier tournament and much more!