Pojo's Yu-Gi-Oh News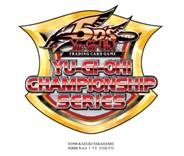 ROBERT BOYAJIAN FROM CORONA DEL MAR, CA DOMINATES
THE FIELD AT THE Yu-Gi-Oh! CHAMPIONSHIP SERIES
HELD AT GEN CON INDIANAPOLIS
EL SEGUNDO, CA (August 10, 2011) – With steely-eyed determination, Robert Boyajian beat out nearly 500 Duelists who gathered at the Indianapolis Convention Center during Gen Con Indy this past weekend to participate in Konami Digital Entertainment Inc.'s (Konami) premier-level Yu-Gi-Oh! TRADING CARD GAME (TCG) event, the Yu-Gi-Oh! Championship Series (YCS). Among the hundreds gathered, only Boyajian walked away with the spoils of victory.
The first stop of the new season for the YCS landed at the gaming mecca known as Gen Con Indy – the best four days in gaming! YCS Indy started off with a bang with intense action from the Duelists as every chair in the tournament was occupied with a confident player. But it was Boyajian that kept his concentration by playing to his full potential during the preliminary rounds that earned him a spot at the final table versus Joseph Franzo in the Championship Match on Sunday.
After weeks of diligent Deck preparation, fine-tuning strategies and, with Saturday's hard fought Preliminary Rounds complete, the final head-to-head competition began as both Duelists came prepared to win it all. Boyajian from Corona Del Mar, CA, was confident that his Synchro-based Deck was formidable enough to answer anything that Franzo would dish out with his own Synchro-themed Deck.
Boyajian's dramatic win earned him a fantastic prize package that included a set of Ultra Rare YCS Prize Cards, an exclusive YCS Game Mat, a netbook computer, a paid trip to his 2012 respective World Championship Qualifier, and more!