Pojo's Yu-Gi-Oh News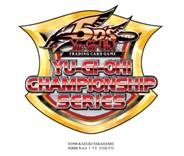 HANSEL AGUERO IS POISED TO DUEL THE WORLD AS HE WINS THE 2011 Yu-Gi-Oh! TRADING CARD GAME NORTH AMERICAN WORLD CHAMPIONSHIP QUALIFIER
Aguero will help represent North America at the World Championship in August
El Segundo, CA (July 19, 2011) – Hansel Aguero emerged victorious at this past weekend's 2011 Yu-Gi-Oh! TRADING CARD GAME (TCG) North American World Championship Qualifier (WCQ) as he expertly defeated his opponents one after the other during the course of the two-day event in Pittsburgh.
Aguero's masterful skill and unwavering focus earned him the title of Yu-Gi-Oh! TRADING CARD GAME North American Champion and now he will compete in Konami Digital Entertainment's (Konami) prestigious World Championship in the European city of Amsterdam in August, where players from around the world will Duel for the esteemed title of World Champion. In all, Duelists representing every corner of the globe will be on hand to showcase their Yu-Gi-Oh! TCG skills and show they're ready to be the next World Champion.
In addition to being crowned North American Champion, Aguero also won travel and accommodations to the Yu-Gi-Oh! TCG World Championship; a trophy; a complete set of Gold Series 4 including all three game mats; a complete set of Extreme Victory; a Super Rare set of YCS prize cards; tablet PC; 18 packs each of Duelist Revolution, Starstrike Blast, Storm of Ragnarok, and Extreme Victory.
Aquero will be accompanied by William Pedigo, Thomas Mak, Jeff Walker, Bo Tang and Joseph Bogli, the other top finishers at the North American WCQ, in Amsterdam.