Pojo's Yu-Gi-Oh News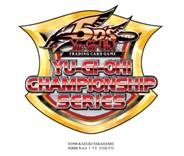 HIDDEN ARSENAL SPECIAL EDITION REAWAKENS
MIGHTY X-SABER, DRAGUNITY, NATURIA & ICE BARRIER MONSTERS
The First ALL-Foil Yu-Gi-Oh! TRADING CARD GAME Special Edition
El Segundo, CA (June 22, 2011) – Konami Digital Entertainment, Inc. (Konami) brings back the first three Yu-Gi-Oh! TRADING CARD GAME (TCG) Hidden Arsenal releases at an extraordinary value with the Hidden Arsenal Special Edition. Each Hidden Arsenal Special Edition box includes one pack each of Hidden Arsenal, Hidden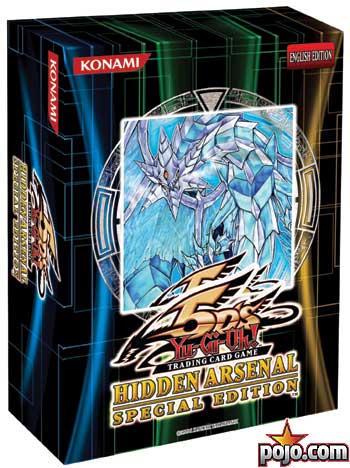 Arsenal 2 and Hidden Arsenal 3, along with one of two special variant cards!
Releasing on July 26th, Hidden Arsenal Special Edition (MSRP $9.99 per Special Edition Box) will include dozens of monsters for Decks like X-Sabers, Dragunity, Naturia, Ice Barrier, Fabled, Allies of Justice, Genex, Worms, and more. Duelists can create fiercely competitive themed Decks, mix a bunch of different kinds of monsters together to create a brand new Deck, trade with friends, or make a fun Deck concentrated on a specific monster group.
Each Hidden Arsenal Special Edition comes with a Super Rare variant of either XX-Saber Emmersblade or Naturia Pineapple, both highly sought after and extremely useful cards.
XX-Saber Emmersblade is one of the vital cards that made X-Sabers a dominant force in tournaments. Since its initial release as a Secret Rare card in Absolute Powerforce, XX-Saber Emmersblade has been in high demand. When XX-Saber Emmersblade is defeated in battle, players can Special Summon any Level 4 or lower "X-Saber" monster from their Deck. And with so many fantastic X-Sabers in Hidden Arsenal Special Edition, they can route their line of attack in any direction!
A Secret Rare card in Duelist Revolution, the durable Naturia Pineapple performs perfectly in a Naturia Deck, since so many Naturia monsters work great in combination. At the same time, Naturia Pineapple excels in a general Plant Deck, or a Plant/Beast hybrid Deck as Naturia Pineapple transforms everything the player controls into a Plant, making Plant combo cards function with everything. Duelists are able to put non-Plant monsters in the Deck, and still merge them with their Plant effects, since they will be Plants while on the field. Players can also take command of an opponent's monsters and convert them into Plants!
Each Hidden Arsenal Special Edition contains:
One pack: Hidden Arsenal
One pack: Hidden Arsenal 2
One pack: Hidden Arsenal 3
One of two Variant Cards