Pojo's Yu-Gi-Oh News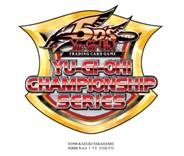 PHOTON SHOCKWAVE BLASTS INTO STORES
NOVEMBER 15
El Segundo, CA (November 2, 2011) – Duelists across the country should keep an eye to the sky as the latest Yu-Gi-Oh!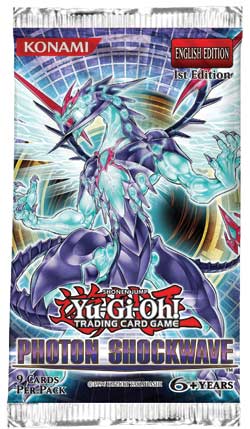 TRADING CARD GAME (TCG) booster set, Photon Shockwave prepares to come crashing onto stores shelves. Konami Digital Entertainment, Inc. (Konami) will unleash the incredible energy of this booster pack nationwide on November 15th. The electric Photon Shockwave gives Duelists 100 new ways to power up their existing Deck, or build an exciting, brand new one.
Duelist will want to brace for the impact as these new cards make their way into the Dueling world. Devastation will follow as the cosmic Galaxy-Eyes Photon Dragon is unveiled. Galaxy-Eyes has the power to grab any monster that it's fighting, and send both of them to a distant galaxy! Among the set's other hot cards, the tricky Rescue Rabbit will quickly become a Normal Monster's best friend with its clever effects, and D-Boyz will boost-up some of the most popular theme Decks around, garnering respect and awe for any Duelist implementing their caustic moves.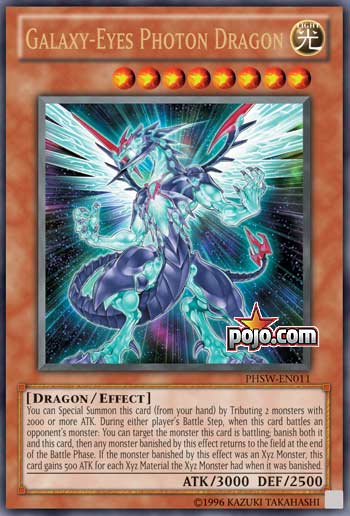 There are plenty of cards in Photon Shockwave that will work in any Deck. Duelists who bought the Lost Sanctuary Structure Deck will be thrilled to find more than ten new LIGHT monsters, Spells, and Trap Cards to power up their LIGHT monsters. Fans of Generation Force, Hidden Arsenal 5: Steelswarm Invasion, and the Gates of the Underworld Structure Deck will also be glad to find all new cards that work together nicely with cards from any of those releases.
Photon Shockwave 100-card set includes (MSRP $3.99 per nine-card pack):
48 Common Cards
20 Rare Cards
14 Super Rare Cards
10 Ultra Rare Cards
8 Secret Rare Cards