Pojo's Yu-Gi-Oh News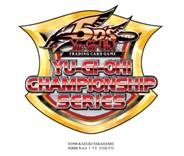 BILLY BRAKE SECURES THE TOP SPOT AT THE Yu-Gi-Oh! CHAMPIONSHIP SERIES IN COLUMBUS
Boasts Back-to-Back Series Wins
El Segundo, CA (October 26, 2011) – With nearly 1,100 Duelists excited by the prospect of winning, the Greater Columbus

Convention Center was abuzz with energy at this past weekend's Yu-Gi-Oh! CHAMPIONSHIP SERIES (YCS). But by Sunday's end, it was only one Duelist, Billy Brake, who would sound the biggest victory shout of his life as he was crowned Champion of Konami Digital Entertainment's (Konami) premier-level Yu-Gi-Oh! TRADING CARD GAME (TCG) event.
As Duelists from across the country gathered Saturday morning, Round One brought Brake, 21, from Sachse, Texas the first test of his Synchro Heavy Deck, fastidiously constructed over the course of weeks leading up to the YCS. Also looking to get off to a fast start, Baltimore, Maryland's Alistar Albans, 20, was doing some last minute strategizing with his own Synchro Heavy Deck as he was waiting for the Round to begin. Then, with the Preliminary Rounds of Saturday behind them, both Brake and Albans continued to persevere, battling hard through Sunday morning's additional playoff rounds on their way to the Finals.
Though both were armed with the first-rate Synchro Heavy Deck, Brake was confident going into Sunday's Final Round, assured that he could hold off Albans. With precise play and smart risk-taking, Brake persistently and expertly Dueled his way to the title of YCS Columbus Champion. Brake earned an awesome set of prizes that included an Ultra Rare YCS Blood Mefist Prize Card, an exclusive YCS Game Mat, an invitation to the 2012 World Championship Qualifier tournament and much more!