Pojo's Yu-Gi-Oh News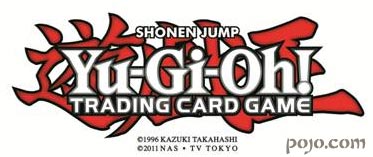 KONAMI DIGITAL ENTERTAINMENT INTRODUCES THE
YU-GI-OH! DRAGON DUEL
WORLD CHAMPIONSHIP EVENT
Duelists Aged 12 and Under will compete for new World Championship
EL SEGUNDO, CA (September 28, 2011) – Konami Digital Entertainment, Inc. (Konami) is pleased to announce the inaugural Yu-Gi-Oh! TRADING CARD GAME (TCG) Dragon Duel World Championship event for Duelists aged 12 and under (open only to those participants born in 1999 or later). The Dragon Duel World Championship will be held each year alongside the regular Yu-Gi-Oh! World Championship.
"With years of steady growth and increased player registration, we felt strongly that the time was right for these young Duelists to have their own global event, thus the Dragon Duel World Championship was created," noted Yumi Hoashi, vice president of Card Business for Konami Digital Entertainment, Inc. "Expect to see Dragon Duelists from around the globe journeying to the World Championship event in 2012 to be crowned Yu-Gi-Oh! Dragon Duel Champion!"
The large presence of younger Duelists at the Yu-Gi-Oh! Championship Series (YCS) and Regional Qualifiers have led to the activation of this separate 12 and under (those born in 1999 or later) Dragon Duel World Championship Event. The two-day Dragon Duel World Championship Qualifier (WCQ) will be held in North America at the annual WCQ in addition to the main event, which is open for all ages.
Duelists can win an invitation to the Dragon Duel WCQ at any Dragon Duel event, which are held at YCS events and select Regional Qualifiers. In addition, any Duelist born in 1999 or later can use a standard WCQ invitation to compete in the Dragon Duel WCQ instead. As the WCQ and Dragon Duel WCQ will be held simultaneously, Duelists will not be able to participate in both events at the same time.
Duelists unable to participate in the Dragon Duel Championships can check-out live online coverage of these events provided by Konami staff at www.yugioh-card.com/en/events.