Pojo's Yu-Gi-Oh News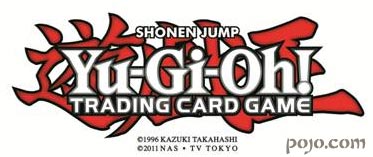 Next Generation of Yu-Gi-Oh! TRADING CARD GAME Monsters Rocket Into Our Universe in Generation Force Booster Set
First booster set to have the new space-framed Xyz monsters
El Segundo, CA (August 10, 2011) – The latest Yu-Gi-Oh! TRADING CARD GAME (TCG) 100-card booster set Generation Force, with new space-framed Xyz monsters, lands on store shelves nationwide on August 16th.
Konami Digital Entertainment, Inc. (Konami)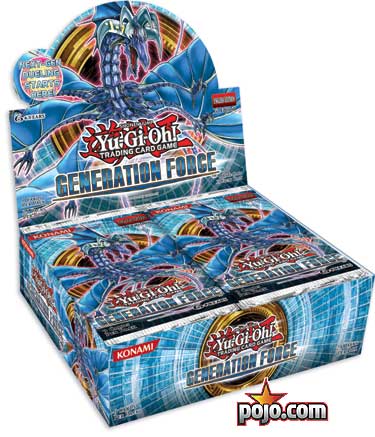 loaded up Generation Force for battle with two of the most powerful Xyz Monsters – the avatars of good and evil: Tiras, Keeper of Genesis and Adreus, Keeper of Armageddon. Tiras is immune to destructive effects for its first two turns, and automatically destroys one extra card each turn it battles. Adreus has a similar effect, but faster – each turn Adreus can detach one of its Xyz Materials to destroy any opposing card!
Generation Force is also jam packed with new cards that make it easy for Duelists to Xyz Summon. Wind-Up Soldier and Wind-Up Dog can both change their Levels to Level 5 once they are on the field. That means a pair of matching Level 5's, to get Rank 5 Xyz Monsters like Tiras and Adreus. This combination gets even faster if players use other Wind-Up cards like Wind-Up Magician and Wind-Up Factory to get exactly the right Wind-Up monsters out of their Decks – fast!
Additionally, Yu-Gi-Oh! TCG players will find more than twenty new cards for Fish, Sea Serpent, and Aqua-Type monsters inside booster packs of Generation Force. These can be combined into a cool new theme Deck, or players can pick just a few of them to create powerful new card combinations in the Decks they have now.
Generation Force contains 100 cards (MSRP: $3.99 per 9-card pack):
48 Common Cards
20 Rare Cards
14 Super Rare Cards
10 Ultra Rare Cards
8 Secret Rare Cards