THE FORCES OF DARKNESS LURK NEAR IN THE NEW Yu-Gi-Oh! TRADING CARD GAME 2011 Duelist Pack Collection Tin
El Segundo, CA (March 31, 2011) – Will the villainous Dark Signers be too much for Yusei to overcome? Duelists can find out just how menacing these monsters really are as Konami Digital Entertainment (Konami) unleashes the dark side of Dueling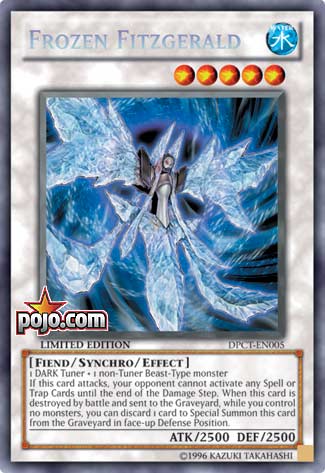 this Spring when it releases the 2011 Duelist Pack Collection Tin on April 5th.
These cool black-tinted mini-tins commemorate Yusei's incredible Duels against the villainous Dark Signers on the Yu-Gi-Oh! 5D's animated series. Duelists looking to collect some of Yusei's favorite monsters, Spells, and Traps can recreate his game-winning strategies from the animated TV series with these collectible Tins. Each Tin (MSRP: $9.99) includes three packs of Duelist Pack: Yusei 3, which give players an opportunity to add more of Yusei's favorite cards to their Decks. Also included is one pack of the hard-to-find Duelist Revolution booster set, the set that marked the arrival of 5D's Fusion Monsters like Yusei's 3200 ATK Dragon Knight Draco-Equiste and two of the most sought-after Spell and Trap Cards of all time: Pot of Duality and Solemn Warning.
Additionally, to represent the forces of darkness, each Tin also includes four Synchro Monsters used by Yusei's adversaries, the Dark Signers. Hard-to-find Synchro Monsters Underground Arachind, Zeman the Ape King and Hundred Eyes Dragon combine for a Super Rare triple threat while the brand new Frozen Fitzgerald Secret Rare Synchro Monster shows off its strength for the first time!
The 2011 Duelist Pack Collection Tin will be supported by a dedicated two-week advertising campaign beginning April 5th.