Pojo's Yu-Gi-Oh News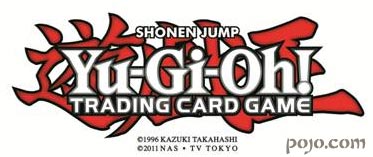 The Yu-Gi-Oh! TRADING CARD GAME TAKES OVER WITH HIDDEN ARSENAL 5: STEELSWARM INVASION
El Segundo, CA (November 9, 2011)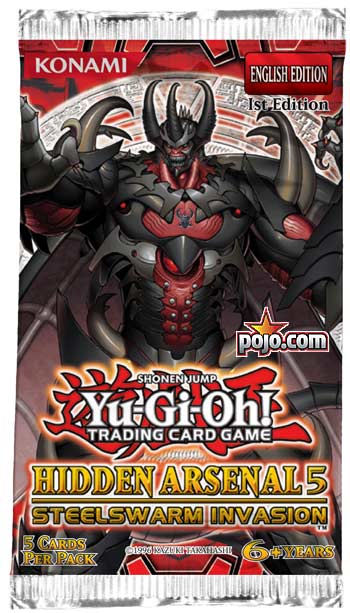 – Konami Digital Entertainment, Inc. (Konami) is set to conquer hobby and retail stores next month with the release of the
Yu-Gi-Oh! TRADING CARD GAME (TCG) Hidden Arsenal 5: Steelswarm Invasion on December 6th.
Duelists will ravage the shelves in order to get their hands on the newest and hottest cards previously only available from DUEL TERMINALS, the popular arcade-style Yu-Gi-Oh! gaming machines. Featuring six entirely new monster families, including the voracious Steelswarm, the ready-for-battle Vylons and the noble Gem-Knights, this booster set is a Deck-builders' dream come true! Whether building a brand new Deck or powering-up an existing one, this all-foil card set will prepare Duelists to crush their competition.
Hidden Arsenal 5: Steelswarm Invasion contains a total of 60 all-foil cards: 20 Secret Rare cards and 40 Super Rare cards (MSRP: $3.99 per five card pack). Duelists looking for even more cards featuring Vylons, Lavals, Gem-Knights, Gishki, and Gusto Decks, should be sure to check out Generation Force and Photon Shockwave booster packs which were released earlier this year.