Pojo's Yu-Gi-Oh News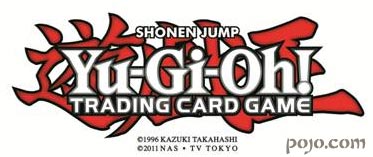 JINGLE ALL THE WAY TO 2012 WITH THE NEW Yu-Gi-Oh! TRADING CARD GAME 2011 COLLECTIBLE TINS FROM KONAMI DIGITAL ENTERTAINMENT
El Segundo, CA (October 11, 2011) – On shelves in time for the holiday season, the 2011 Collectible Tins will have Duelists dashing all the way to their local store to celebrate the arrival of these two unprecedented Tins. Hot on the heels of the Yu-Gi-Oh! TRADING CARD GAME (TCG) Number 17: Leviathan Dragon and Wind-Up Zenmaister Collectible Tins (released at the end of August) come new Tins featuring two new monsters: Number 10: Illumiknight and Galaxy-Eyes Photon Dragon, both from Konami Digital Entertainment, Inc. (Konami).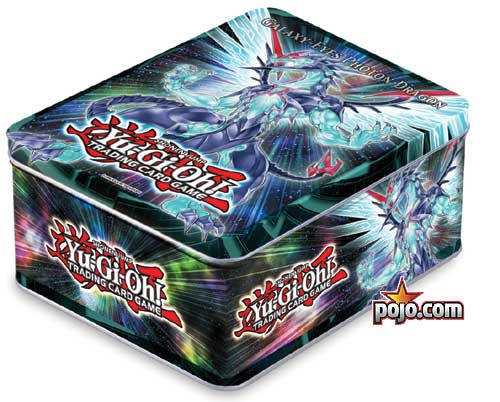 Konami's premier holiday products are always a spectacular gift idea for any Duelist. This year's final Tins, available November 1st, are an outstanding value at MSRP: $19.99 per Tin. Included in each Tin are five booster packs of the year's hottest sets (two Storm of Ragnarok, two Extreme Victory, and one Generation Force), one Secret Rare Monster, one Super Rare Solemn Warning Trap Card, and three more Super Rare variants of out-of print monsters. This makes them perfect for new players, for veterans looking to fill-out their collection, or as a seasonal gift for the special Duelist in your life!
The Number 10: Illumiknight Collectible Tin features another of the red-hot, black-framed Xyz Monsters that have taken Dueling by storm this year. Illumiknight has 2400 Attack Points and lets you swap cards in your hand with fresh draws from your Deck! Number 10: Illumiknight is easy to Summon using the new cards in Photon Shockwave, like Rescue Rabbit and Kagetokage!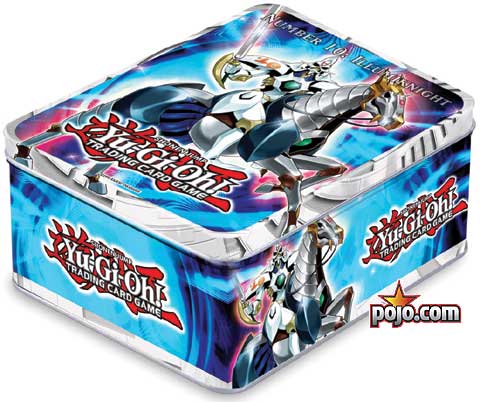 Galaxy-Eyes Photon Dragon is a massive and menacing monster that can take any foe it battles to a galaxy far away. If it battles an Xyz Monster, Galaxy-Eyes comes back stronger than ever, after it siphons off the Xyz Monster's power! Galaxy-Eyes Photon Dragon has no restrictions on its Summoning, so it's very easy to get into play and dominate a Duel!
In addition, both Tins also include Solemn Warning, one of the most popular cards from the last year. This must-have tournament card is a permanent feature in almost every top-finishing Deck at major championships.
And if all that doesn't put the Tins at the top of everybody's list, three more Super Rare variant cards (differing by Tin) are also included! A full list of which cards come in each Tin are available online at www.yugioh-card.com/en/products/.