Pojo's Yu-Gi-Oh News
<![if !vml]>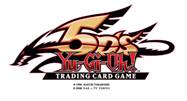 <![endif]>
KONAMI DIGITAL ENTERTAINMENT RECOGNIZES THE WORLD'S TOP 1000 RANKED Yu-Gi-Oh! TRADING CARD GAME DUELISTS
EL SEGUNDO, CA. – (September 1, 2010) – Konami Digital Entertainment (Konami), manufacturer of the world's *top-selling trading card game of all time, the Yu-Gi-Oh! TRADING CARD GAME (TCG), is used to being honored for its outstanding and innovative products. But now Konami is turning the tables, to recognize the accomplishments of outstanding Duelists, who were ranked in the Top 1000 under COSSY, the company's official tournament support system, April 1, 2010 and June 30, 2010.
"Our sincerest congratulations go out to the Duelists who played this past season and made our tournament events so strong and well attended," commented Yumi Hoashi, vice president of Card Business for Konami. "We are excited to award the players an official Yu-Gi-Oh! TRADING CARD GAME mat commemorating their winning achievement!"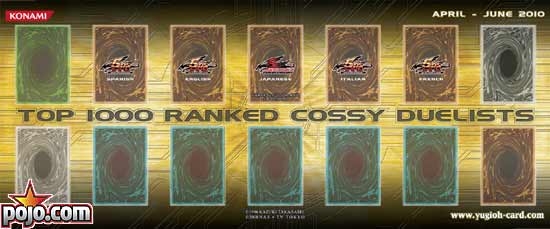 Duelists earn points by playing in regular tournaments at their local Official Tournament Store, provided that the store reports the event results to Konami. They can also get points by playing in Regional Qualifiers, World Championship Qualifiers, and the Yu-Gi-Oh! Championship Series. A complete list of tournament events for the Americas can be found at www.yugioh-card.com/en/events.
In order to receive their special Game Mat, it is important that each player on the Top 1000 List completes the registration process with their personal details, such as mailing address and phone number, so that their Game Mat can be mailed to them. Duelists will have until September 12th to register their complete information, or they will forfeit their award. Registration can be done online at www.cossy.konami.net.
Duelists who didn't make the Top 1000 this time should not give up. Competitors can all look forward to future recognition in upcoming quarters!
Where the top 1000 players reside:
Canada: 43
Europe: 239
Japan: 278
Latin America: 32
United States: 413
For more information on Konami or the Yu-Gi-Oh! TRADING CARD GAME, please visit www.yugioh-card.com.