Pojo's Yu-Gi-Oh News
<![if !vml]>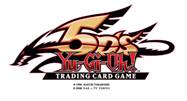 <![endif]>
Yu-Gi-Oh! NATIONAL CHAMPIONS FROM ALL CORNERS OF THE GLOBE GATHER IN LONG BEACH, CALIFORNIA FOR KONAMI DIGITAL ENTERTAINMENT'S
Yu-Gi-Oh! WORLD CHAMPIONSHIP
Global Champions will Duel in the Weekend-long
Yu-Gi-Oh! TRADING CARD GAME and Video Game Extravaganza
EL SEGUNDO, CA. – (August 3, 2010) – The world's best and brightest Yu-Gi-Oh! TRADING CARD GAME (TCG) and Video Game players are coming to Long Beach, CA to battle for Konami Digital Entertainment's (KDE) top Yu-Gi-Oh! honors of the year. After 12 months of tournaments and hundreds of Qualifying events across the globe, the greatest players will bring their best Yu-Gi-Oh! Decks and skills to Long Beach in hopes of being crowned 2010 World Champion.
The Yu-Gi-Oh! TCG World Championship will include the top players from the United States, Canada, Central and South America, Asia, Oceania and Europe to compete for the coveted title of Champion. Due to its collectability and strong game play, the Yu-Gi-Oh! TCG has become the world's number one selling trading card game of all time* with more than 22 BILLION cards sold and enjoyed by millions of players on every inhabited continent.
The final quest to reign supreme begins on August 14 as the World Championship unfolds over the course of the weekend. KDE is also offering public events open to everyone - for those not participating in the World Championship. Attendees can participate in various events like Regional Qualifiers, King of the Hill events, and (for Duelists age 12 & under) Dragon Duels. There will also be activities for Yu-Gi-Oh! fans looking for something more casual than a tournament setting. Special World Championship 2010 packs will also be given away to select participants.
The Yu-Gi-Oh! Video Game World Championship will also be held pitting world-class Duelists from around the globe on the center stage. Competitors have battled for months, to make it to the World Championship event with a single goal, to be crowned the Yu-Gi-Oh! World Champion. Competitions leading up to the finale have been played using Yu-Gi-Oh! 5D's World Championship 2010: Reverse of Arcadia, allowing Duelists to completely craft a customized Deck worthy of making it to the World Championships.
Attendees can also pose for pictures with the Duel Runner, Stardust Dragon, or get their own personalized token card created. The Yu-Gi-Oh! 5D's DUEL TERMINAL arcade-style machines and the latest upcoming Yu-Gi-Oh! video game titles will also be present. And there will be a place for parents and chaperones to rest in the Parent's Lounge while their young Duelists are showing off their skills. Additionally, there will be three anime rooms showing videos from each of the three Yu-Gi-Oh! animated series, and a Sneak Preview of the upcoming Yu-Gi-Oh! 3D movie! In addition, Greg Abbey, the voice actor for Yusei, from the wildly popular animated series Yu-Gi-Oh! 5D's will be in attendance all weekend.
Event Information
Where: Long Beach Convention Center
Rooms 102, 103, 104, and the Grand Ballroom
300 East Ocean Blvd
Long Beach, CA 90802
When: August 14-15, 2010
Yu-Gi-Oh! TRADING CARD GAME & Video Game World Championship
Day 1 (August 14)
Times: Starts at 11:00 a.m.
Yu-Gi-Oh! TRADING CARD GAME & Video Game World Championship
Day 2 (August 15)
Times: Starts at 9:45 a.m.
Cost: Admission to the venue for the public is FREE, as are ALL public events.
For more information on Konami Digital Entertainment, Inc., the Yu-Gi-Oh! TRADING CARD GAME or the World Championship event details, please visit www.yugioh-card.com.