Pojo's Yu-Gi-Oh News
<![if !vml]>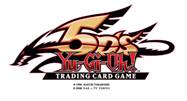 <![endif]>
FRESH OFF OF ITS SUCCESSFUL SNEAK PEEK, DUELIST REVOLUTION READY TO HIT THE STREETS
– AUGUST 17
Yu-Gi-Oh! TCG's Duelist Revolution is the Latest in a Long Line of Mega-hits from Trading Card Game Powerhouse Konami Digital Entertainment
EL SEGUNDO, CA – (August 10, 2010) – It's been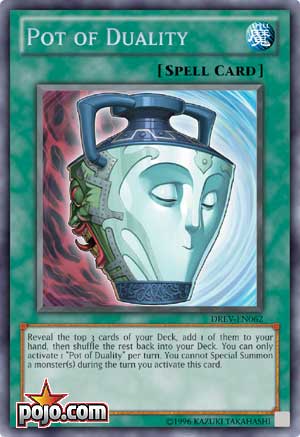 researched, game-tested and recently debuted in a Sneak Peek at Official Tournament Stores…now it's being released to general audiences around the world on August 17. Duelist Revolution, the latest sure-fire hit from Konami Digital Entertainment (KDE) and its legendary Yu-Gi-Oh! TRADING CARD GAME (TCG), is a 100-card booster set that brings players the newest monsters of the 5D's era – including Yusei's 3200 ATK Fusion Monster: Dragon Knight Draco-Equiste.
Duelist Revolution (nine cards per pack, MSRP $3.99) empowers Duelists by letting them team up their monsters from other Yu-Gi-Oh! TCG sets with brand new cards like Fabled Raven. This versatile new Tuner monster can help any Deck to bring out a variety of powerful Synchro Monsters, but it has an extra affinity with the other "Fabled" monsters from Hidden Arsenal 2 and the upcoming, Hidden Arsenal 3. This booster set will also feature one of the most blogged about cards in recent history: Pot of Duality. This Spell Card gives the holder a choice from among the top 3 cards of their Deck.
Fiend Deck enthusiasts can also add Stygian Street Patrol to their Decks, and fans of the classic Yu-Gi-Oh! series will especially ap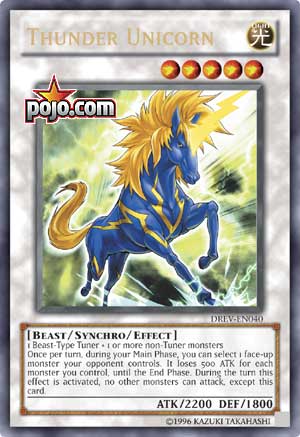 preciate using the famous Mystical Refpanel to redirect Spell Card effects from one player to another. In addition, Duelist Revolution provides new Amazoness cards to further enhance the Amazoness tribe of monsters, recently collected again in Gold Series 3.
Duelist Revolution features:
100-card set
48 Common Cards
20 Rare Cards
14 Super Rare Cards
10 Ultra Rare Cards
8 Secret Rare Cards
The Yu-Gi-Oh! 5D's animated series can be seen in the United States Monday through Saturday on Cartoon Network, and Saturday mornings on TheCW4Kids block. For more information on Konami Digital Entertainment, Inc., the Yu-Gi-Oh! TRADING CARD GAME or Duelist Revolution, please visit www.yugioh-card.com or call 310-220-8630.