Pojo's Yu-Gi-Oh News
<![if !vml]>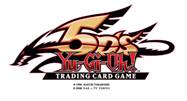 <![endif]>
Yu-Gi-Oh! 5D's TRADING CARD GAME
DELIVERS 24 KARAT VALUE IN NEW GOLD SERIES 3
Strike the Mother Lode with 18 Phenomenal Gold Rare Cards
El Segundo, CA (May 24, 2010) – Konami Digital Entertainment, Inc. digs deep into its vault with the latest release for the Yu-Gi-Oh! 5D's TRADING CARD GAME: Gold Series 3. This hobby exclusive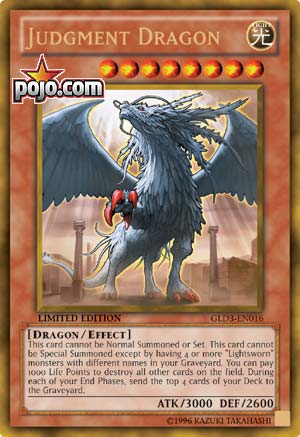 product releases on June 23 and has all of the glint and glitz that Duelists have come to expect from Gold Series.
Fans looking to catch the hottest cards of the past two years need to look no further than Gold Series 3. Featuring gorgeous new Gold Rare versions of popular cards like Elemental Hero Prisma, Blackwing - Gale the Whirlwind, and Smashing Ground, Gold Series 3 has something for every Duelist, no matter what kind of Deck they have.
Gold Series 3 is more than just a trip down memory lane. It also has the cards Duelists need to keep up with the latest trends in Dueling, by offering another chance to get the popular Blackwing monsters from 2009's Crimson Crisis and Raging Battle booster sets. Long time fans also have something to look forward to, as the classic Amazoness monsters make their first appearance in over five years, just in time for their revival in the upcoming Duelist Revolution booster set!
Gold Series 3 is a 50-card set (18 Gold Rares, 32 Commons) and comes in jumbo 25-card packs (three Gold Rares, 22 Commons per pack), with an MSRP of $19.99.
The Yu-Gi-Oh! 5D's animated series can be seen in the United States Monday through Saturday on Cartoon Network. The original Yu-Gi-Oh! animated series can be seen Saturday mornings on TheCW4Kids block. For more information on Konami Digital Entertainment, Inc., the Yu-Gi-Oh! TRADING CARD GAME or Gold Series 3, please visit www.yugioh-card.com or call 310-220-8630.