Pojo's Yu-Gi-Oh News
<![if !vml]>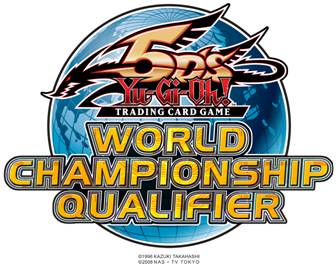 <![endif]>
NEWCOMERS TO THE Yu-Gi-Oh! 5D's TRADING CARD GAME CAN GET EVERYTHING NEEDED TO PLAY IN STARTER DECK - DUELIST TOOLBOX
Duelist Toolbox is ready-to-play right out of the box! Deck includes four Synchro Monsters
El Segundo, CA (May 13, 2010) – Building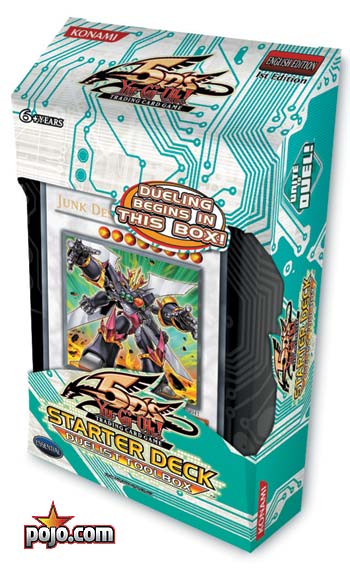 something that will last takes the right preparation, the right materials and the right tools. Konami Digital Entertainment, Inc.'s latest Yu-Gi-Oh! 5D's TRADING CARD GAME Starter Deck, Duelist Toolbox, has all of the above.
Duelist Toolbox (MSRP $9.99), available June 1, includes all of the cards to get your game headed in the right direction. The Duelist Toolbox Starter Deck boasts 40 amazing cards for your Main Deck, plus an additional four Synchro Monsters to get your Extra Deck rolling.
This Starter makes learning easy, and gives veteran Duelists some exclusive new cards to punish an opponent. Looking for the knock out shot? Synchro Summon the brand-new Junk Destroyer Synchro Monster and watch your opponent squirm as your monster destroys everything in its way!
Duelist Toolbox gives more ammunition as it includes a Super Rare copy of X-Saber Wayne. June 1 marks the tournament-legal date for X-Saber Wayne and several other new cards – be sure your Deck has them!
Duelist Toolbox Contains:
40 Common Cards
One Ultra Rare Card
Three Super Rare Cards
One Beginner's Guide
One Game Mat