Pojo's Yu-Gi-Oh News
<![if !vml]>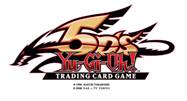 <![endif]>
THE Yu-Gi-Oh! CHAMPIONSHIP SERIES ATLANTA IS WON BY FRAZIER SMITH
Weekend Event is Latest in World Tour
EL SEGUNDO, CA (November 26, 2010) – After a weekend of intense head-to-head competition on the trading card game field, it was Frazier Smith who out-played the pack to win at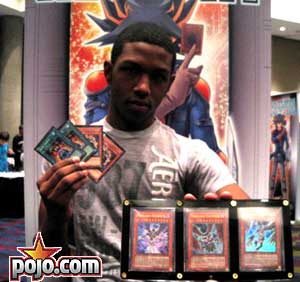 Konami Digital Entertainment, Inc.'s (Konami) Yu-Gi-Oh! Championship Series (YCS) in Atlanta this past weekend. 869 players spent two days Dueling at the Georgia World Congress Center in hopes of becoming the next Champion of this premier-level Yu-Gi-Oh! TRADING CARD GAME (TCG) event.
On Sunday afternoon, after two days of preliminary rounds, all eyes were glued to the action on the table during the Final Round as friends, Frazier Smith of Philadelphia, PA and Sean McCabe of neighboring Upper Darby, PA each brought their "A" game in hopes of being victorious at this prestigious event.
20 year-old Smith and 19-year old McCabe are close friends who developed their Decks together. Playing the same monsters against one another, and familiar with each other's moves, the Match depended on who could out-guess and double or triple-bluff better. Smith won the first Duel, but McCabe tied things up by taking the second. In the third and decisive Duel, Smith's use of key cards like Pot of Duality and Gravekeeper's Stele gave him the victory.
Smith earned an exceptional prize package that included a set of Ultra Rare YCS Prize Cards, an exclusive YCS Game Mat, a netbook computer, a paid trip to his 2011 World Championship Qualifier, and more!