<![if !vml]>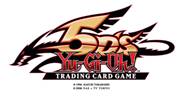 <![endif]>
Konami Digital Entertainment, Inc. Embarks on a Year of
Spectacular Releases with Yu-Gi-Oh! 5D's TRADING CARD GAME Twilight Edition
EL SEGUNDO, Calif. – (January 5, 2010) – Looking for a New Year's resolution that can be kept? No need to give up sweets, caffeine or lose weight. Make a pact to experience the world's best-selling trading card game, the Yu-Gi-Oh! TRADING CARD GAME, and what better way to keep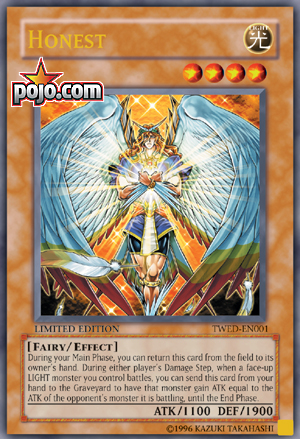 to that resolve than by playing with cards from Twilight Edition, Konami Digital Entertainment Inc.'s first introduction for 2010.
This Edition combines the booster packs that brought us the best of the game's LIGHT and DARK monsters from the last two years, including Phantom Darkness (the original debut of "Dark Armed Dragon") and Light of Destruction (which featured "Judgment Dragon,") and Twilight Edition also allows all fans of the Yu-Gi-Oh! 5D's TRADING CARD GAME to have easy access to one of the most recent powerful cards, the Ultra Rare variant card "Honest"! "Honest" was originally released as a Secret Rare card in 2008's Light of Destruction and quickly became one of the most sought-after cards for Tournament-level play. "Honest" is a key card in many top Decks for today's competitive tournament scene.
"Twilight Deck" is the term many players have adopted for a Deck mixing LIGHT and DARK monsters such as Lightsworn monsters, "Dark Armed Dragon," and "Honest." Twilight Decks recently topped the mammoth SHONEN JUMP Championship tournaments in Austin, Texas, and Columbus, Ohio, in October and November of last year. As many Duelists know, combining LIGHT and DARK together can make for one of the strongest Decks that exist, and Twilight Edition makes building that awesome Deck easy to do with one booster pack of Light of Destruction, a pack of Phantom Darkness and a Tactical Evolution pack included in each box! Twilight Edition is available now for $9.99 at hobby and retail stores nationwide.

The Yu-Gi-Oh! 5D's animated series can be seen in the United States Monday through Saturday on Cartoon Network. The original Yu-Gi-Oh! animated series can be seen Saturday mornings on TheCW4Kids block. For more information on Konami Digital Entertainment, Inc., the Yu-Gi-Oh! TRADING CARD GAME or the Twilight Edition product, please visit www.yugioh-card.com or call 310-220-8630.