<![if !vml]>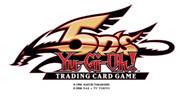 <![endif]>
Yu-Gi-Oh! TRADING CARD GAME FANS See Double with the
Yu-Gi-Oh! 5D's TRADING CARD GAME 2009 COLLECTIBLE TINS from Konami Digital Entertainment, Inc.
Twin Releases Guarantee Twice the Dueling Action
El Segundo, CA (August 25, 2009) – Yu-Gi-Oh! TRADING CARD GAME (TCG) enthusiasts can expect double the fun with the first installment of this year's marquis product, the Yu-Gi-Oh! 5D's TRADING CARD GAME 2009 Collectible Tins, from industry leader Konami Digital Entertainment, Inc. (KDE). In total, eight Collectible Tins will be released in 2009, including 4 limited distribution exclusive tins. The first two Tins feature "Power Tool Dragon" and "Ancient Fairy Dragon" – the dragons of the Dueling twins, Leo and Luna. Now fans of Yu-Gi-Oh! 5D's can have a sturdy collector's item featuring these two beloved monsters featured in the animated series.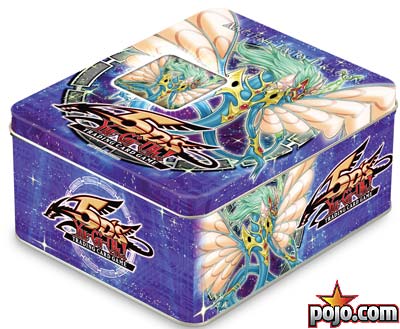 Each tin includes a Secret Rare variant card of the monster depicted on the tin, plus 5 booster packs, including 2 packs of Crimson Crisis and 1 pack of Raging Battle. As a special bonus, each tin also gives Duelists a sneak peek of the near future, by including 2 packs of upcoming booster set Ancient Prophecy.
Additionally, each tin comes with one pack of Yu-Gi-Oh! 5D's TCG branded card sleeves, color coordinated to match the tin. The first two 2009 Collectible Tins are available at hobby and retail stores nationwide for an approximate retail price of $19.99.
"We wanted to give Duelists another chance to grab Leo and Luna's most famous monsters," said Kevin Tewart, senior research & development manager for Konami Digital Entertainment, Inc. "Raging Battle has long since sold out, so Duelists' chances of getting Leo's "Power Tool Dragon" are becoming slimmer by the day, and we also expect Ancient Prophecy to fly off the shelves. So the Collectible Tins will be many fans' best chance to get these cards."
The Yu-Gi Oh! 5D's animated series airs Saturday mornings on The CW 4Kids Network and now Monday through Saturday on Cartoon Network.
More Images Below, click on them to see larger views: