<![if !vml]>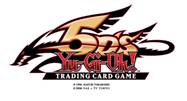 <![endif]>
Yu-Gi-Oh! 5D's TRADING CARD GAME Raging Battle Special Edition Packs A Powerful Punch
With One Super Rare Variant Card Per Box
Raging Battle Special Edition Featured in National Marketing Campaign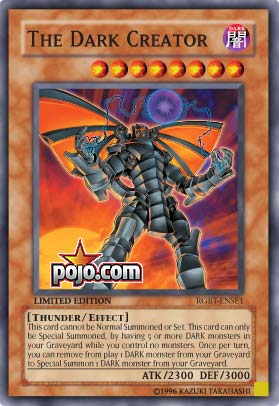 El Segundo, CA – (June 23, 2009) –The Raging Battle booster set changed the way Duelists played the Yu-Gi-Oh! 5D's TRADING CARD GAME (TCG) with its lethal mix of Synchro monsters, Spells and Trap Cards. Konami Digital Entertainment, Inc. (KDE) is gearing up again to set the TCG world on its ear with the release of Raging Battle Special Edition. Each box of the Raging Battle Special Edition, available at hobby and mass market stores on June 23, includes one of two Super Rare variant cards: either "Allure of Darkness" or "The Dark Creator." These variant cards are the perfect complement to Yu-Gi-Oh! TCG Structure Decks such as Zombie World.
Raging Battle (MSRP $9.99 per three pack box) picks up where Crimson Crisis left off, with all-new Synchro monsters, Spells, and Trap Cards. Behold the unstoppable strength of the Dark Signers' Earthbound Immortal monsters – available for the first time in Raging Battle! Amaze your friends and foes with the new Koa'ki Meiru, specifically designed to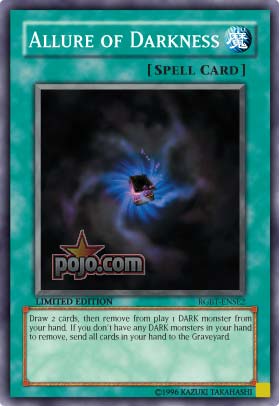 defeat the most popular Deck strategies used at tournaments. PLUS: More Blackwing monsters to swarm your opponent! More Morphtronics! New Synchro monsters! New Tuners! And more new cards used by your favorite characters on TV!
Additionally, Raging Battle Special Edition will be supported with a national marketing campaign highlighted with commercials on Cartoon Network and online advertising with 4Kids.tv and CartoonNetwork.com. In addition, the related core booster Raging Battle was advertised with commercials on The CW4Kids and in print, through SHONEN JUMP, Naruto Collector and Sports Illustrated Kids.
Product Breakdown:
Three booster packs
One Super Rare Variant Card per Special Edition Box