<![if !vml]>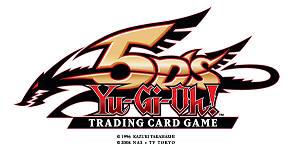 <![endif]>
HIGHLY SOUGHT-AFTER YU-GI-OH! TRADING CARD GAME™ 5D's DUELIST PACK COLLECTION TINS IN STORES NOW!
EL SEGUNDO, CA (March 19, 2009) – Konami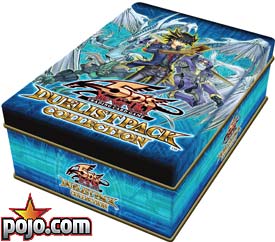 Digital Entertainment, Inc. (KDE), today announced that the highly-anticipated Yu-Gi-Oh! TRADING CARD GAME (TCG)
5D's Duelist Pack Collection mini-tins is flying-off both hobby and retail store shelves. The immediate popularity of the Duelist Pack Collection mini-tins speaks to KDE's continuing dedication to providing superior game content and support for their players.
The brand-new Yu-Gi-Oh! 5D's TRADING CARD GAME 2009 Duelist Pack Collection mini-tin contains everything necessary for beginning players to jump right into a game. For experienced players, the assortment of booster packs included is designed to increase the complexity and power of Decks during gameplay. The tins feature three packs of Duelist Pack – Yusei –, a The Duelist Genesis booster, a three foil card preview pack of the upcoming booster Raging Battle, and an exclusive Ultra Rare card which will be the Assault Mode version of Yusei's signature monster,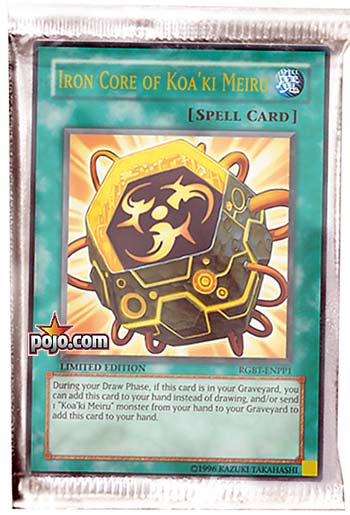 "Stardust Dragon." In addition, a 5D's Beginner's Guide is included in every tin. Each tin will sell for an approximate retail price of $9.99.
"The response from the retailers so far this year has been tremendous and we are nearly sold out of this release," said Robert Caruana, Director of Sales for Konami Digital Entertainment, Inc. "We are pleased to be able to get the tins to store shelves early in the spring enabling our fans to get more of what they love and, with the inclusion of the Beginner's Guide, engage and educate players who are new to the game."
Barry Calhoun, Director of Entertainment Products at GTS Distribution in Atlanta echoes those sentiments. "We are shipping these tins so fast. It is a very good sign for the first quarter, an encouraging indicator of how well Yu-Gi-Oh! will perform in 2009 and of how the TCG category continues to be a solid piece of the game business."