<![if !vml]>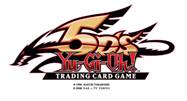 <![endif]>
KONAMI DIGITAL ENTERTAINMENT, INC. HELPS DUELISTS
PROTECT THEIR FAVORITE CARDS WITH NEW Yu-Gi-Oh! 5D's
TRADING CARD GAME CARD SLEEVES AND PORTFOLIOS
High-Quality Glossy Yu-Gi-Oh! 5D's TRADING CARD GAME Sleeves Available for the First Time in North America
EL SEGUNDO, Calif. – (December 1, 2010) – Konami Digital Entertainment, Inc. (KDE), the makers of the wildly popular Yu-Gi-Oh! TRADING CARD GAME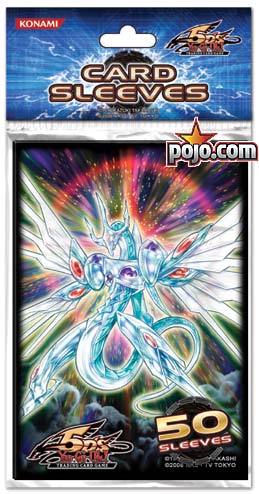 (TCG), know Duelists enjoy showing off their card collection just as much as crushing an opponent. With this in mind, KDE is pleased to make available to players in the United States new high-quality card sleeves with the most current and remarkable Yu-Gi-Oh! 5D's monster, starting with "Majestic Star Dragon" from Stardust Overdrive!
The card sleeves are the first products to be released in a proposed new line of card game accessories from KDE in 2010. The card sleeves, (MSRP $3.99), are the perfect way to show off your collection to other Duelists. The 50-card pack of sleeves is enough to protect most Duelists' Decks.
In addition, the company is also releasing a binder-sized ten-page card portfolio (each page has nine pockets) designed to protect and highlight individual collections. The nine-pocket U.S. version is in contrast to previously released versions, which hold only four cards per page. The nine-pocket "Majestic Star Dragon" Yu-Gi-Oh! TCG portfolio will have an MSRP of $9.99.
The new Yu-Gi-Oh! TCG card sleeves and nine-pocket portfolios will be available in January 2010.
For more information on Konami Digital Entertainment, Inc., the Yu-Gi-Oh! TRADING CARD GAME or the new card sleeves and portfolios, please visit www.yugioh-card.com.