<![if !vml]>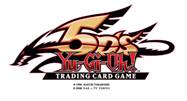 <![endif]>
THE MUST-HAVE HOLIDAY GIFT ARRIVES FROM
KONAMI DIGITAL ENTERTAINMENT, INC.:
The YU-GI-OH! 5D's TRADING CARD GAME 2009 COLLECTIBLE TINS
EL SEGUNDO, Calif. – November 3, 2009 – Knowing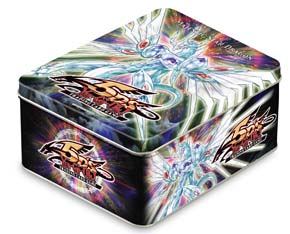 that parents are struggling to fulfill those ever-growing holiday wish lists, Konami Digital Entertainment, Inc. (KDE) has the perfect solution with the Yu-Gi-Oh! 5D's TRADING CARD GAME 2009 Collectible Tins. These two unique tins, the second market-wide tin release from KDE this year, are a perfect solution and a great value for anyone searching to satiate an avid collector's appetite this holiday season.
Each tin includes a Secret Rare variant card of the monster depicted on the tin. The Yu-Gi-Oh! 2009 Collectible Tins feature the ultimate monsters from the epic Dark Signers' story arc, as seen on Yu-Gi-Oh! 5'Ds. The first tin features Rex Goodwin's "Earthbound Immortal Wiraqocha Rasca," the final of the Earthbound Immortals. Proudly featured on the second tin is Yusei's "Majestic Star Dragon," his latest upgraded version of "Stardust Dragon."
Each of the two unique tin designs contain five booster packs, including one pack each of the highly sought-after Ancient Prophecy, Raging Battle and Crimson Crisis, and as a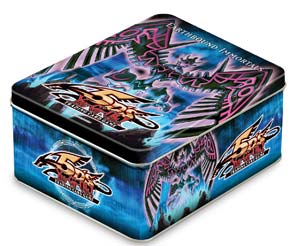 bonus, the tins are the only place to purchase two advance packs of 1st Edition Stardust Overdrive!
Additionally, each tin comes with one pack of Yu-Gi-Oh! 5D's TRADING CARD GAME branded card sleeves, color-coordinated to match the tin. The final two 2009 Collectible Tins are available at hobby and retail stores nationwide for an approximate retail price of $19.99. KDE will also run a targeted television campaign supporting the release of the Yu-Gi-Oh! TCG tins on Cartoon Network, TheCW4Kids, YTV and Teletoon in both the U.S. and Canada beginning on November 2nd.
For more information on Konami Digital Entertainment, Inc. or the Yu-Gi-Oh! TRADING CARD GAME, please visit www.yugioh-card.com.