<![if !vml]>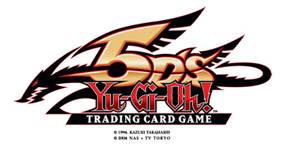 <![endif]>
Nearly 900 Duelists Converge on the SHONEN JUMP Championship in Anaheim - Marks the Second Largest Event Ever
Jeff Jones (Detroit, MI) wins the 68th SHONEN JUMP Championship with a DARK "Skill Drain" Deck
El Segundo, CA – (May 1, 2009) – Nearly 900 Yu-Gi-Oh! 5D's TRADING CARD GAME (TCG) Duelists jammed the Anaheim Convention Center for the 68th SHONEN JUMP Championship the weekend of April 25-26, doubling the attendance expectations. Jeff Jones, Detroit, out-battled the field to win the SHONEN JUMP Championship, which is the largest and most prestigious Konami Digital Entertainment, Inc. (KDE) Yu-Gi-Oh! TCG tournament series in North America.
"We had a tremendous turnout for the first SHONEN JUMP Championship from Konami and the 68th overall," noted Yumi Hoashi, Vice President of Card Business for Konami Digital Entertainment, Inc. "We knew Duelists were anxious for tournaments but the attendance figures really pleasantly surprised us. We doubled our expectations and had players come from all over the United States, Asia, Australia and Europe."
Jeff Jones went head-to-head with Jarel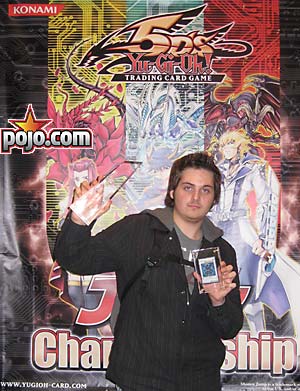 Winston for the top honors after two days of Dueling. Both were up to the task, utilizing competition ready Decks, Jones using a DARK "Skill Drain" theme and Winston rocking the Lightsworn Deck, respectively. Jones and his peers took home prize packs that included such items as brand new Top 16 SJC game mats, Nintendo DSi™ units with Yu-Gi-Oh! 5D's Stardust Accelerator World Championship 2009, Wii™ units and Yu-Gi-Oh! 5D's Wheelie Breakers, a 32 GB iPod Touch installed with Konami Mobile Games, and complimentary subscriptions to SHONEN JUMP magazine. Jones will also receive a paid trip to the U.S. National Championships, courtesy of KDE.

The large attendance numbers attest to the strength of the Yu-Gi-Oh! TCG and the passion of the Duelists around the Globe. The Anaheim SHONEN JUMP Championship, the first produced by KDE, was deemed a huge success by company officials. "I couldn't have hoped for a better turnout for our first event," added Konami's Hoashi. The top 16 finalists from the SHONEN JUMP Championship in Anaheim along with the top 32 Duelists from the Sunday Regional qualified to participate in the 2009 U.S. National Championship, which will be held in July at a location to be named later.
For more information on Konami Digital Entertainment, the Yu-Gi-Oh! TRADING CARD GAME or the SHONEN JUMP Championship series, please visit www.yugioh-card.com.