Darkness Awaits This Weekend!
Don't Miss the First Yu-Gi-Oh! TCG Sneak Preview of 2008!
On January 26th and 27th, convention centers, hotels and select stores across North America will host the first Yu-Gi-Oh! TRADING CARD GAME (TCG) sneak preview tournament of 2008. The individual events offer Duelists an exclusive look at the new Yu-Gi-Oh! TCG Phantom Darkness booster pack! At each event while supplies last, participating Duelists will receive "Dark Grepher," a formidable card showcasing the many sinister twists in this latest Yu-Gi-Oh! expansion.
The Yu-Gi-Oh! TCG Phantom Darkness booster pack offers something for everyone. There's never been a better time to learn about the number one TCG across the globe! To find a sneak preview near you, visit www.yugiohpreview.com.
Phantom Darkness is the first Yu-Gi-OH! TCG release of 2008, and features fan-favorite monsters re-imagined for more powerful, "Dark" incarnations. Phantom Darkness follows the Yu-Gi-Oh! GX animated series story line, including the vengeful Yubel's different evolutions of evil. With 100 cards in the set - the most in years - Duelists can build their own diabolical Decks with sinister versions of their favorite monsters or reenact their favorite Duels from the Yu-Gi-Oh! GX television series.
Phantom Darkness also features 10 world premiere cards and 10 cards previously available only in Japan. An elusive "Ghost Rare" is included among the rarities of this super-sized set.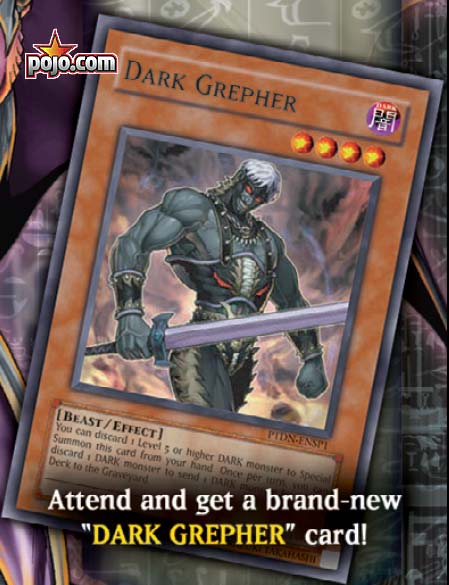 For more information about the Yu-Gi-Oh! TCG, visit www.yugioh-card.com.