5.31.05 I attended the Sneak Preview over the weekend. Below are images of "Amazoness Chain Master" and "Elemental Hero Burstinatrix".
Along with a lot of information pertaining to the Sneak Preview event, the Shonen Sneek Preview booklet contains a currently scheduled date for the Sneak Preview of "Cybernetic Revolution" to be held on August 6th and 7th. There will be yet another exclusive card to be handed out to participants of this event.
"Elemental Hero Burstinatrix" is discussed here because this is the card referred to in the
Image Editing article
. It appears that Upper Deck did even more editing than I did.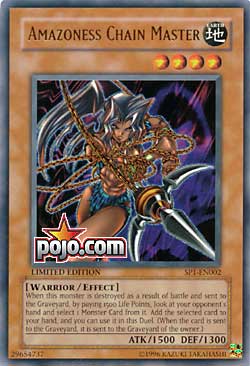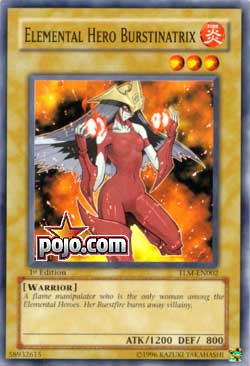 Ed.