Pojo's Yu-Gi-Oh News
Upcoming Releases
Yu-Gi-Oh Structure Decks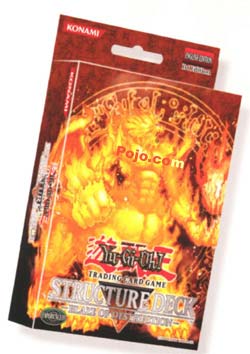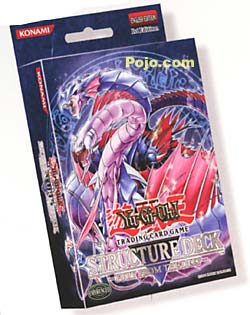 Two new Structure Decks are scheduled to be released in May 2005. Blaze of Destruction and Fury from the Deep.
Overview: The forces of Nature Clash in these new Structure Decks. Command the raging flames to burn down the opponent's life points with damaging effects, or harness the powers of the ocean to quickly bring out the strong sea monsters and wash away the competition. These structure decks continue the tradition of being high powered and tourney ready, putting more hard to get cards in the hands of duelists.
One new and exciting monster in each deck.
Hard to obtain cards