Card Game
Card of the Day
TCG Fan Tips
Top 10 Lists
Banned/Restricted List
Yu-Gi-Oh News
Tourney Reports
Duelist Interviews

Featured Writers
Baneful's Column
Anteaus on YGO
General Zorpa
Dark Paladin's Dimension
Retired Writers

Releases + Spoilers
Booster Sets (Original Series)
LOB | MRD | MRL | PSV
LON | LOD | PGD | MFC
DCR | IOC | AST | SOD
RDS | FET
Booster Sets (GX Series)
TLM | CRV | EEN | SOI
EOJ | POTD | CDIP | STON
FOTB | TAEV | GLAS | PTDN
LODT
Booster Sets (5D Series)
TDGS | CSOC | CRMS | RBGT
ANPR | SOVR | ABPF | TSHD
STBL | STOR | EXVC
Booster Sets (Zexal Series)
GENF | PHSW | ORCS | GAOV
REDU | ABYR | CBLZ | LTGY
NUMH | JOTL | SHSP | LVAL
PRIO

Starter Decks
Yugi | Kaiba
Joey | Pegasus
Yugi 2004 | Kaiba 2004
GX: 2006 | Jaden | Syrus
5D: 1 | 2 | Toolbox
Zexal: 2011 | 2012 | 2013
Yugi 2013 | Kaiba 2013

Structure Decks
Dragons Roar &
Zombie Madness
Blaze of Destruction &
Fury from the Deep
Warrior's Triumph
Spellcaster's Judgment
Lord of the Storm
Invincible Fortress
Dinosaurs Rage
Machine Revolt
Rise of Dragon Lords
Dark Emperor
Zombie World
Spellcaster Command
Warrior Strike
Machina Mayhem
Marik
Dragunity Legion
Lost Sanctuary
Underworld Gates
Samurai Warlord
Sea Emperor
Fire Kings
Saga of Blue-Eyes
Cyber Dragon

Promo Cards:
Promos Spoiler
Coll. Tins Spoiler
MP1 Spoiler
EP1 Spoiler

Tournament Packs:
TP1 / TP2 / TP3 / TP4
TP5 / TP6 / TP7 / TP8
Duelist Packs
Jaden | Chazz
Jaden #2 | Zane
Aster | Jaden #3
Jesse | Yusei
Yugi | Yusei #2
Kaiba | Yusei #3
Crow

Reprint Sets
Dark Beginnings
1 | 2
Dark Revelations
1 | 2 | 3 | 4
Gold Series
1 | 2 | 3 | 4 | 5
Dark Legends
DLG1
Retro Pack
1 | 2
Champion Pack
1 | 2 | 3 | 4
5 | 6 | 7 | 8
Turbo Pack
1 | 2 | 3 | 4
5 | 6 | 7

Hidden Arsenal:
1 | 2 | 3 | 4
5 | 6 | 7

Checklists
Brawlermatrix 08
Evan T 08
X-Ref List
X-Ref List w/ Passcodes


Anime
Episode Guide
Character Bios
GX Character Bios
Video Games
Millennium Duels (2014)
Nighmare Troubadour (2005)
Destiny Board Traveler (2004)
Power of Chaos (2004)
Worldwide Edition (2003)
Dungeon Dice Monsters (2003)
Falsebound Kingdom (2003)
Eternal Duelist Soul (2002)
Forbidden Memories (2002)
Dark Duel Stories (2002)
Other
About Yu-Gi-Oh
Yu-Gi-Oh! Timeline
Pojo's YuGiOh Books
Apprentice Stuff
Life Point Calculators
DDM Starter Spoiler
DDM Dragonflame Spoiler
The DungeonMaster
Millennium Board Game
Magic
Yu-Gi-Oh!
DBZ
Pokemon
Yu Yu Hakusho
NeoPets
HeroClix
Harry Potter
Anime
Vs. System
Megaman

Killer Deck (Tournament) Reports
(Submission Guidelines below)
Tournament Reports Archives
Submission Guidelines
Due to the volume of reports we get, we ask everyone to follow these fairly simple rules. It is very time consuming for us to post reports, and this really make it easier for us:
If you submit a tourney report, you need to follow these rules:
If you can make your report and attachment, that would be great: The attachments should either be:
a.) in HTML format (web page - *.html, or *.htm)
b.) as a text file (*.txt) with line breaks (turn Word Wrap off, "Format > Word Wrap" and make sure it's unchecked, then use the Enter key to go to the next line in your report.)
Both of these are easily done with word processing programs like Microsoft Word. Or if you have an HTML editor like FrontPage, you can use that too. I would prefer you save as a Web Page (*.HTML) first if you can. That's by far the easiest, and preserves your formatting.
For example: If you use MS Word to make your DOC files, on some versions, you can do File > Save as Webpage... to get it in the .HTM form. =)

If you can't save your report in either of these formats, then it is best if you just cut & paste it into an email for us. I can not post DOC, WPS, or RTF on the net, so please don't send files in that format. I will politely return them.
(FYI: red = bad , green = good , just incase there was any confusion.)

The attached tourney report should contain the following in it's file name: "The deck name, your name, & Store Location" Example:
"Turtle_Deck_Jim_Slim_Butchys_Comics_San_Diego.txt"

The subject line of your email should also be the same
"Subject: Turtle Deck Jim Slim Butchy's Comics San Diego" - This applies to everyone (whether you are sending an attachment or not). This is what readers will see when they click on the link to read your report.

Reports should be from organized tournaments only, which are open to the public. Tourneys at friends houses do not count as a large-scale tourney, as the world at large is usually not invited.

All reports should include a header at the TOP of your report which includes: Deck Name, Your Name, Location of Tournament, City and State of tournament. Also include the Date of the tournament in your header, and it's great if you include the # of people that participated. This gives your report some respect. Be honest.

List all cards in your deck and tell us the tournament results. Even if your deck does bad .. write a detailed report if you want, everyone will still learn from it, and may recommend good changes for you. Try to tell us the types of decks you faced each round. Simply saying, "I won" each round, or even worse, saying things like "my deck just dominated all day" instead of giving details is a sure way for your report to NOT get posted. And please don't fake a deck list.. If you don't want people to know what's in your deck, then don't bother sending it to us.

Provide your name & e-mail address at the bottom of your report, so other readers can contact you. We will not post your deck if you do not include your email address. Let people contact you directly.

If the tournament allowed Japanese cards not printed in English, you must provide a translation for the card in your report. Failure to do so will result in the report not being posted.

Do not use all capital letters in your report. Yes, I know sometimes you need to put a word, or even an entire sentence in all caps to signify it being important, but if you entire deck listing or entire report is all caps, it will be discarded.

Usse an Speel Cheknig deviss. Seriously, misspelled words could cause people to misinterpret your report, and in the process, misjudge you too. It's a quick and painless way to improve the quality of your report.
If you don't have a spell checking feature where you create your report, you can always access this free online spell checker, http://www.spellcheck.net Thanks a bunch!!
Reports that do not meet the above requirements are simply deleted. We apologize if we hurt your feelings, but with the quantity of email we get, we had to set some very high standards to keep our site top notch. As with job résumés, these guidelines were made to throw your report out. The only way to beat them? Do as they say. ;-) Thanks!!!!
Don't be surprised if it takes a while to get your report posted. We get a lot of mail we have to go through. If you played in an organized event, told us where it was, wrote a decent report, and followed the rest of the above guidelines ... don't worry we'll get it posted.
You can either email us your report, or post it yourself on our Message Boards.
If you've read all these rules, and understand them, .
Here's an example of a good HTML type report, and
here's an example of good TXT formatted report.
We have always been thankful for each and every
submittal we have received!!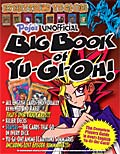 Pick up our
Big Book
of YuGiOh!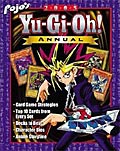 2005 YuGiOh Annual at Amazon.com!!!


Yu-Gi-Oh!
"Music to Duel By"
at Amazon.com!
Save 20%.