Yu-Gi-Oh! Dark Hex Sleeves & Card Cases recently hit stores, and we have a quick review for you today.
Card Sleeves are usually a matter of quality of taste.  First you look for quality and durability, and then you try to find something that appeals to you.  Konami's sleeves have always seemed to be of very high quality, so that's not a worry here.  Then you look a sleeve that expresses your style.  
These Dark Hex Yu-Gi-Oh! Card Sleeves look pretty darn cool.  I sleeved up a few cards so you could have a look.  They have a black background with a holographic hexagon pattern with a glittering foil effect that really makes them really pop.  Here are a few photos for you from varying angles: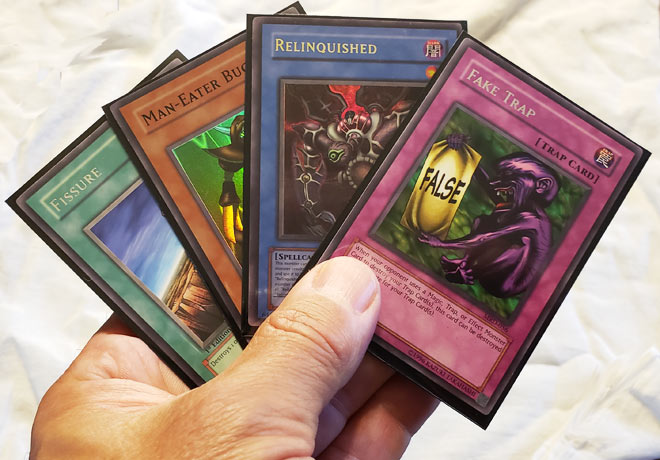 And Here is a look at the holographic pattern on the back.  Depending on the angle, they look different.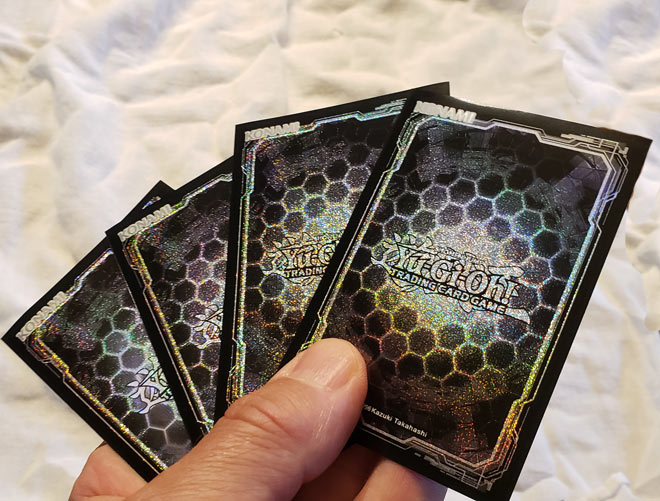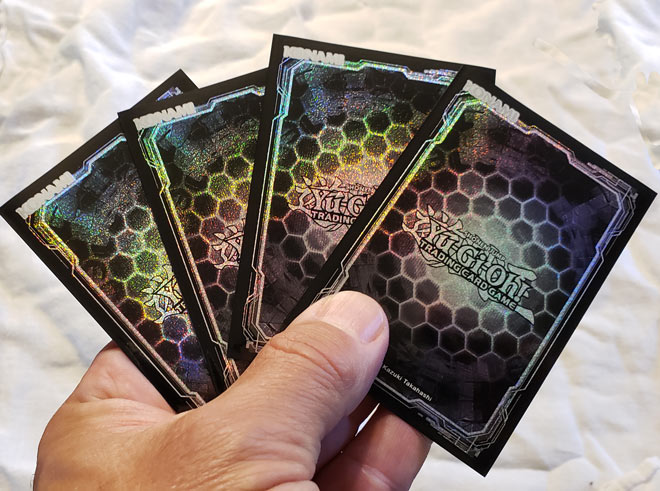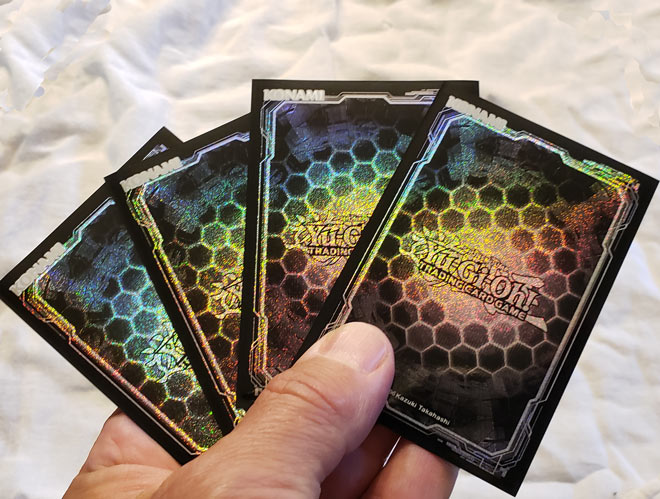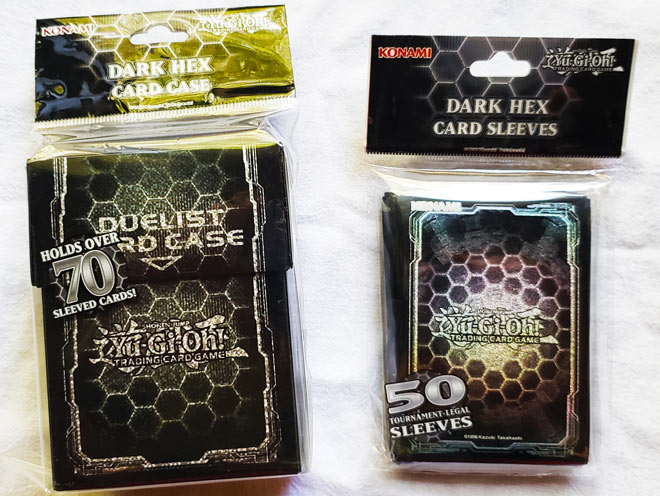 Each Card Case can fit enough cards for your Main, Side, and Extra Decks – for a total of 70 sleeved cards. It also includes a divider featuring a matching design.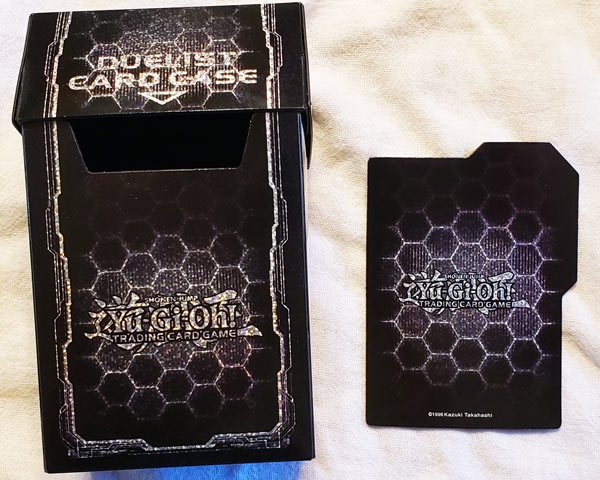 The Case is your standard Yu-Gi-Oh! Deck Case.  It doesn't "pop" holographically like the sleeves do.  
Final Thoughts:
Like I said above, Card Sleeves are usually a matter of personal taste.  I think these sleeves are pretty cool.  They are good quality, and the sleeves really "pop" holographically.  The Deck Box holds 70 cards for your main, side and extra decks.  The sleeves only come in a 50 pack, so you will probably want to order two sleeve packs if you decide to pick these up.  
Pojo Note: These are designed to fit Yu-Gi-Oh! Cards.  Yu-Gi-Oh! Cards are only 56 mm wide, where most other TCG's are 63 mm wide.  These sleeves will fit Yu-Gi-Oh! Cards perfectly.