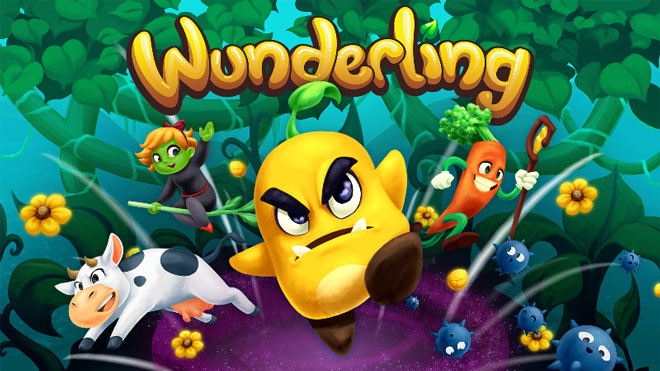 The long-awaited 2D platformer Wunderling from Swedish developer Retroid has launched  on the Nintendo Switch and Steam!
Set in a world where the player is not the hero but a low-level video game goon who has just unlocked the ability to jump, Wunderling features impeccable pixel art, non-stop action, and a memorable soundtrack by Ratvader (Oscar Sidoff Rydelius).
Unlike most platformers, Wunderling is all about breaking the rules. You don't play as a traditional "hero" but as a minion (think Goomba) who basically wants more out of life. To make things even more interesting, it turns out that the supposed hero is actually the bad guy – known as "Carrot Man."
Playing as the Wunderling, you are revived by your master – the evil sorceress Kohlrabi, who seeks to tighten her hold on the Vegetable Kingdom and defeat Carrot Man once and for all. But to get the job done, she'll have to sweeten the deal – granting you, at last, the power to JUMP!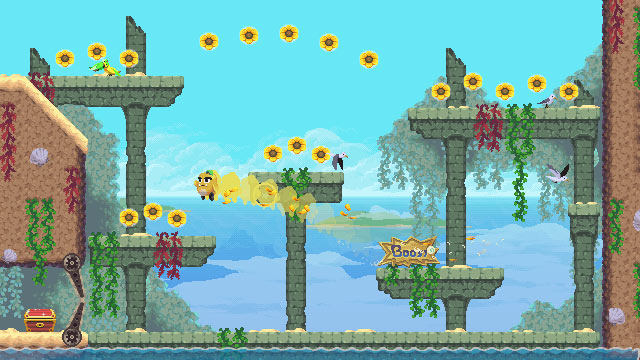 DEVELOPER QUOTE
"Wunderling updates the 2D pixel art aesthetic of leading 16- and 32-bit consoles – possibly the most beautiful, polished generation of games – with present day 'one-button' gameplay that's easy to pick up by both veteran console gamers and those used to touchscreens. This is a traditional platformer in name only: The hero is the villain – and you, a lowly minion, can now rise through the ranks to become the BOSS. With Wunderling, our goal was to deliver a refreshing change from tired old clichés and reboots. We think that gamers will get many, many hours of fun out of it!" – Niklas Istenes (Founder, Retroid; Producer & Designer, Wunderling)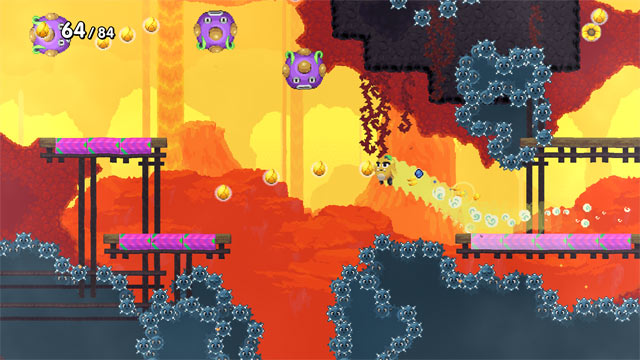 KEY FEATURES
Jump between platforms and solve puzzles with one hand! 
Discover a hidden treasure in each stage.
Unlock hidden Wunder-moves like "Boost" and "Wall-Jump"!
Enjoy beautiful bite-sized pixel art.
Customize your Wunderling with a huge variety of accessories – including glasses, hats, video game references, and more!
Laugh out loud with an original story by Alex Faciane (The Completionist/Super Beard Bros.).
Listen to a nostalgic soundtrack by Ratvader (Oscar Sidoff Rydelius) of Else Heart.Break(), Anthill (Nintendo Switch), and Kenshō fame.
Track down the hero: In Wunderling, YOU'RE the boss!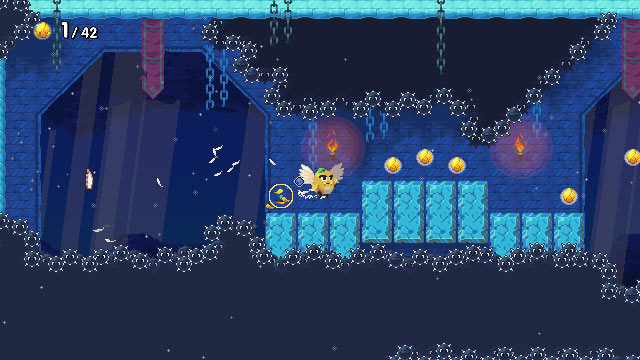 PRICING & AVAILABILITY
Wunderling is now available on the Nintendo Switch and Steam (Windows) for $14.99.
Nintendo eShop:
https://www.nintendo.com/games/detail/wunderling-switch
Steam:
https://store.steampowered.com/app/732930/Wunderling
ABOUT THE DEVELOPER
Founded in 2013, Retroid is a Swedish indie studio located in the heart of Gothenburg. Originating as a software development house creating experiences for conferences and events, the studio soon hit its stride by teaming up with a number of talented game developers to create original titles for current consoles. Retroid has also ported games such as Lonely Mountains: Downhill and Hellfront: Honeymoon to consoles for other studios. To learn more about Wunderling and Retroid, please visit https://retroid.com.