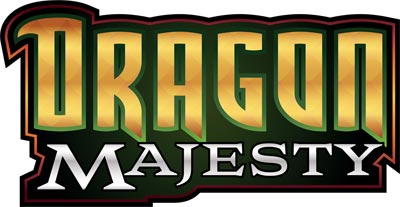 The Age of Dragons Is Close at Hand
Latest Pokémon Trading Card Game expansion, Dragon Majesty, launches this September  
London, UK—13 July 2018—The Pokémon Company International today announced Dragon Majesty, a brand-new expansion for the Pokémon Trading Card Game, launching across the UK on September 7, 2018. Dragon Majesty brings a mighty horde of draconic Pokémon: Reshiram-GX, Salamence-GX, Dragonite-GX, and over a dozen more, including Charizard!
 
The special Dragon Majesty expansion will feature:
Over 65 cards, including:

6 Pokémon-GX

4 full-art Pokémon-GX
4 rare Rainbow Pokémon-GX

2 new Prism Star cards
2 full-art Supporter cards
Each booster pack contains 10 cards from the expansion, including 2 guaranteed foil cards, plus 1 basic Energy card. Cards will vary by pack.
 
Booster packs from the Dragon Majesty expansion will only be available via select Pokémon Trading Card Game products, including Pokémon-GX boxes and more.