It's the beginning of the fourth quarter of 2017, and Konami has more new product coming out this month!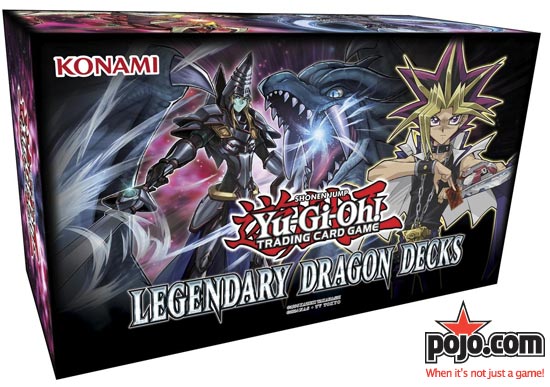 • The Legendary Dragon Decks Collector's Set will arrive this Friday, October 6 packed with a 40-card Main Deck, and two Extra Decks to match. Each of the Decks comes with 5 foil cards, along with art versions of Odd-Eyes Pendulum Dragon, Dark Rebellion Xyz Dragon, Clear Wing Synchro Dragon, and Starving Venom Fusion Dragon. Every Deck also has one brand-new card to elevate classic strategies: a never-before-seen Cyber Dragon Fusion; a new "Odd-Eyes" Pendulum Monster; and a Fusion Monster that unites The Eye of Timaeus and Dark Magician!
• The Circuit Break booster set launches October 20 with 100 cards: 48 Commons, 20 Rares, 14 Super Rares, 10 Ultra Rares, and 8 Secret Rares. This will include three new monster themes: the Krawlers, the Altergeists and the Revolver's "Rokket" monsters, plus new Spell and Trap cards.