GET READY FOR HOLIDAY HIGHLIGHTS
IN THE Yu-Gi-Oh! TRADING CARD GAME!    
Hawthorne, Calif. (November 4, 2021) – Winter is coming, and it's Time To Yule! As the temperature starts to drop, Konami Digital Entertainment, Inc. (KONAMI) is raising the bar with new releases in the Yu-Gi-Oh! TRADING CARD GAME (TCG). Prepare for all-new strategies in Burst of Destiny, the latest core booster set! Then, delve into the Dueling discovery of a lifetime with the return of Premium Gold Rares, in Maximum Gold: El Dorado. And finally, deck the halls and refresh your look just in time for the holidays, with a new accessories collection, featuring I:P Masquerena's gorgeous variant artwork!
If you're looking for a sky-shattering new Deck to take to tournaments, Burst of Destiny has what you want! The new Floowandereeze Winged-Beast theme lets you make a feathered flurry of Normal Summons every turn, searching your avian army from your Deck, and migrating them to and from your banished pile. Punish your opponent for Special Summoning, trap their monsters in defense position, and peck your way to victory!
If early birds aren't your style, how about some Wyrms? A brand-new tribe of Wyrm Synchro Monsters let you Special Summon Tokens with a twist: the Tokens are all Tuners! Pair them with your Wyrms and you'll trigger powerful effects as you make your Synchro Summons, drawing cards, loading your Graveyard, and dishing out extra damage. You'll also call upon the power of two incredible Synchros: a Level 8 that negates monster effects; and a Level 10 that sabotages your opponent's monsters, banishing cards to protect itself.
And of course, plenty of fan-favorite Decks get more support in Burst of Destiny. From Drytron, Destiny HERO and Despia, to Gunkan, Starry Knight and Sunvines, there are countless cards for lots of Decks you already love. A new Destiny HERO Fusion Monster is set to shake up tournaments, destroying cards and reviving itself again and again from your Graveyard! Summon it with Destiny Fusion or Predaplant Verte Anaconda and play it in almost any Deck. You'll also find a new monster you can play straight from your hand, pinning down your opponent's Set Spells and Traps. Why destroy your opponent's defense when you can penalize them for it instead, searching free cards and Summoning a 3000 ATK monstrosity to crush their Life Points?
Burst of Destiny erupts into stores on November 5. Collect 100 all-new cards: 50 Commons, 26 Super Rares, 14 Ultra Rares, and 10 Secret Rares. MSRP: $3.99 per 9-card pack.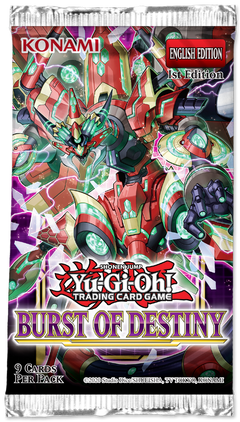 The goldrush returns! Last year's Maximum Gold was the smash hit of the season, introducing a new type of card we'd never seen before, emblazoned with raised, reflective gold detailing: the Premium Gold Rare. Now Premium Gold Rares are back, in Maximum Gold: El Dorado, the follow-up to last year's groundbreaking release. And just like last year, this new edition will feature plenty of variant versions of old favorites, re-envisioned with new artwork. New versions of I:P Masquerena and Knightmare Unicorn are just the start! You'll also find Premium Gold Rares of popular tournament cards that were never reprinted before, like Chamber Dragonmaid.
Discover Maximum Gold: El Dorado on November 19. Each box comes with 4 packs of 7 cards each: a grand total of 8 Premium Gold Rares and 20 gold-letter Rares. MSRP: $29.99 per box.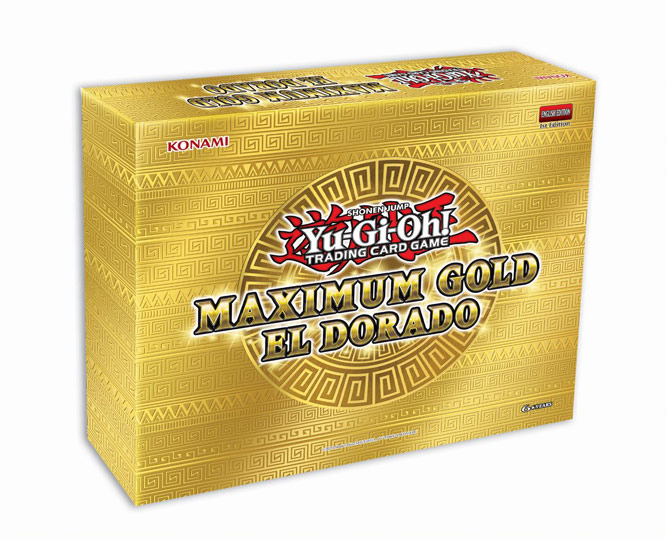 Arriving the same day, four accessories feature new artwork for one of the most popular Link Monsters, I:P Masquerena! When it's time to hit the road, the I:P Masquerena Card Case lets you carry your complete Main, Side and Extra Deck, holding a total of 70 sleeved cards and an included divider! Then, keep your Deck tournament-ready with I:P Masquerena Card Sleeves. Each pack comes with 50 premium high-gloss protectors for silky smooth handling. Take it to the table and keep your cards safe by competing on the I:P Masquerena Game Mat, and if you want to get showy, display your collection in the I:P Masquerena 9-Pocket Duelist Portfolio. This 10-page side-loading folio lets you store, carry, and display up to 180 of your flashiest cards!
All four accessories in the I:P Masquerena collection arrive in stores alongside Maximum Gold: El Dorado on November 19, including the I:P Masquerena Card Case, MSRP $4.99; I:P Masquerena 9-Pocket Duelist Portfolio, MSRP $9.99; the I:P Masquerena Game Mat, MSRP $14.99; and I:P Masquerena Card Sleeves, MSRP $3.99 per pack of 50 sleeves.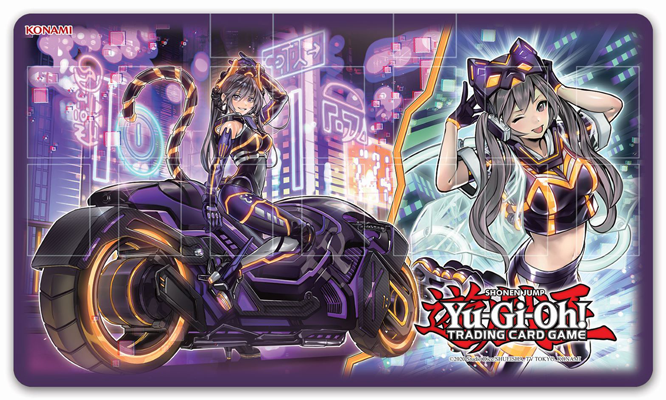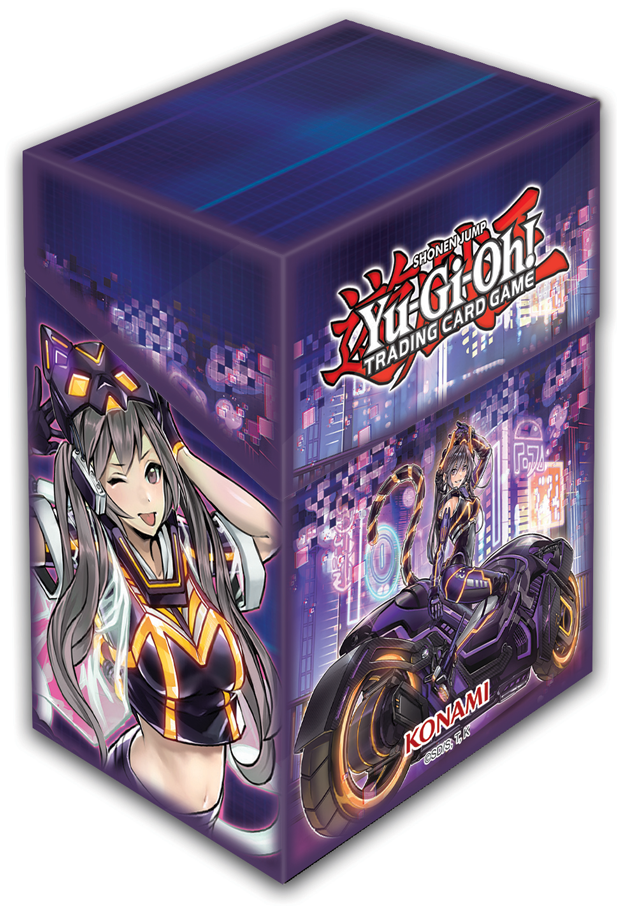 For more information on KONAMI's extensive Organized Play programs, including opportunities for aspiring Duelists to learn how to play, go to www.yugioh-card.com/en/.