You can get a cool Hoverboard in Fortnite: Save the World.  But, it will take about a dozen hours of gameplay before you unlock the "Optional" Hoverboard mission.  The Hoverboard will let you glide around the map way than you can run.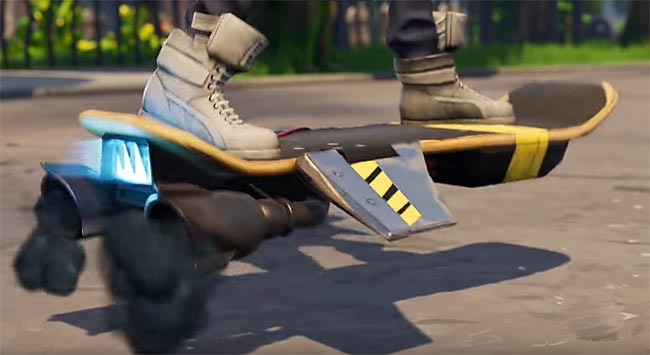 How do you get the Hoverboard in Fortnite?
We hear this question quite a lot in "game-chat".  So, we figured we would make a Hoverboard Tutorial for new Save the World players on how to get your Hoverboard!
First: You need to trigger the Hoverboard Quest in the Tutorial.  And then, you need to find Hoverquest parts in order to build your Hoverboard.  
In order to trigger the Hoverboard Quest, you need to complete "Stonewood Home Base Defense 5" in your Main Quest Line.  This Mission is on "Stonewood Quest Page: 9 of 10".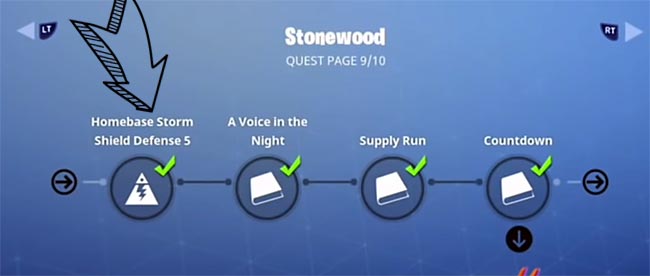 Then the Hoverboard Quest should pop up in the Quests Tab: Quests>Tutorial Quests>Want to Build a Hoverboard?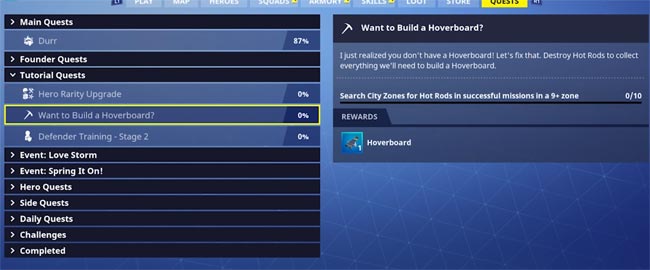 Once you've triggered the quest, then you need to find 10 Hovercraft parts.  Getting the parts is not that difficult, just a little tedious.  You need to destroy hot rods with your pickaxe.  So, concentrate on doing quests in cities where they have a lot of cars, like: "Rescue the Survivors", but in City locations.  Then look for old green and blue hot rods.  They look like this: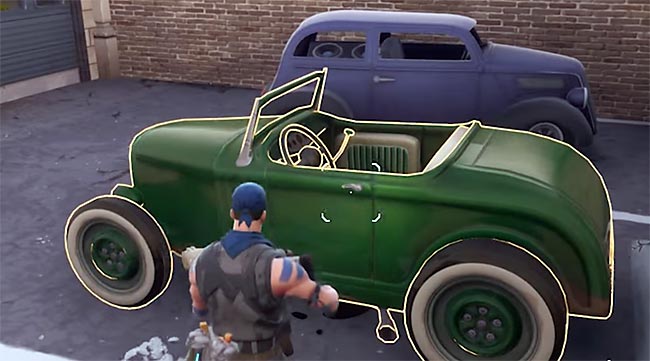 Sometimes the Hot Rods will be highlighted and be easy to see.  But the hot rods do not have to be highlighted to drop parts.  Now, just completely demolish the hot rod with your pickaxe.  About 30% of the time, the cars will drop Hoverboard parts.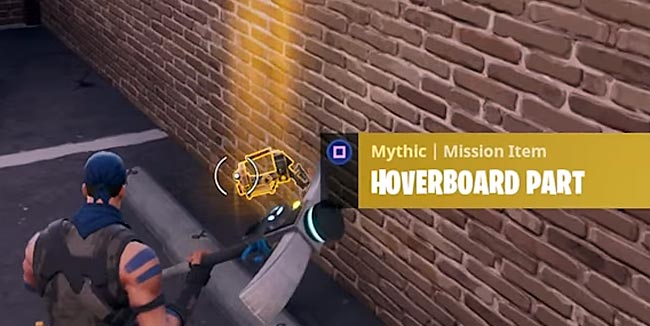 You will probably need to run 4-5 missions to find enough Hot Rods to destroy, but eventually they will drop your 10 Mythic Hoverboard Parts.  Once you obtain 10 parts, your quest will be completed at the end of the mission.
How to summon the Hoverboard
Once you have completed the quest, you will simply hold down the button that summons the Hoverboard to ride your Hoverboard.  You have to hold the button down about 5 seconds.  This button varies depending on what system you are on.  On a PS4, you hold down the "O" button.  On a PC, I believe it's the "Q" button.
The Hoverboard has unlimited durability.  You will get knocked off of it if you get hit by a zombie.  Also, the Hoverboard is noisy! So you will easily wake up nearby zombies as you zoom by.  Good Luck Hunting!