Kaiba Corporation Card Sleeves contains 50 sleeves designed to meet regulation standards, while Kaiba Corporation Deck Case is a slimmer version of previous models, forming the perfect fit for Main, Side and Extra Decks.
Kaiba Corporation is an industry leader in Dueling system technology. However, sometimes a transformative approach is necessary to meet customers' needs, and those can be more basic than holographic projection interfaces. Introducing, the Kaiba Corporation Card Sleeves!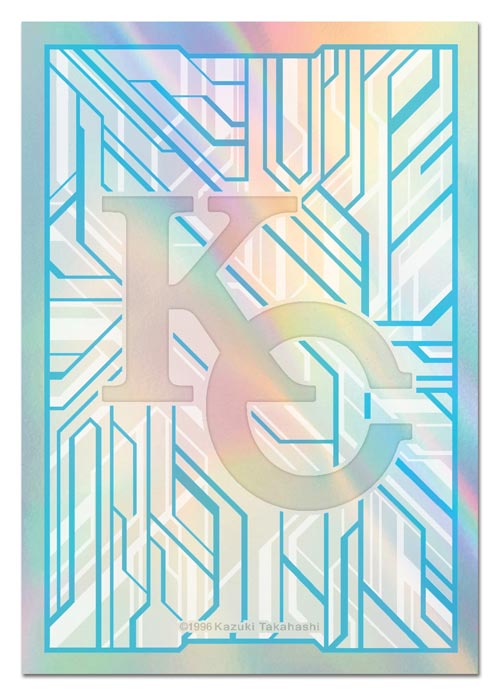 These next-generation Card Sleeves are designed for optimal performance where it matters most, in real world usage. Featuring the signature Kaiba Corporation circuitry design along with the stunning KC logo on top of a pearl white base with a holographic frame, each pack contains 50 sleeves specifically designed to meet tournament regulation standards.
*Product title and design subject to change.