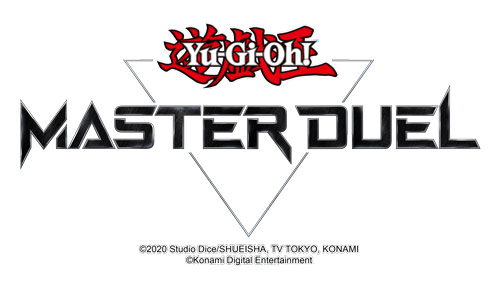 YU-GI-OH! MASTER DUEL KICKS OFF THE SYNCHRO FESTIVAL
Use the power of Synchro Summons to unlock special rewards
Konami Digital Entertainment B.V. (KONAMI) is delighted to announce the Synchro Festival for Yu-Gi-Oh! MASTER DUEL. No need to synchronize your watches – the Synchro Festival is live right now.
This special limited-time event will see Duelists utilize the power of Synchro Summons to their fullest. In the Synchro Festival, players can only build their Extra Decks using Synchro Monsters. These monsters are basically Special Summoned by turning a Tuner monster and one or more non-Tuner monsters into Synchro Materials. It's up to Duelists to carefully build their Decks so they can Summon their Synchro Monsters to devastating effect.
Duelists who enter the Synchro Festival will compete to earn Medals, and these Medals will unlock special rewards. Whether players win or lose, they'll earn Medals – but only if they finish the Duel!
For more info, please check the in-game announcement.
Yu-Gi-Oh! MASTER DUEL takes the beloved Yu-Gi-Oh! TRADING CARD GAME (TCG) and brings it to life in digital form. It features beautifully rendered Duels in 4K resolution, more than 10,000 cards to collect*, an extensive single-player Solo Mode, online Duels, tournaments, events and much more.
With more than 20 million downloads so far, Yu-Gi-Oh! MASTER DUEL is proving to be the definitive digital experience of the Yu-Gi-Oh! TCG. Join the phenomenon and play it for free on PlayStation®5, PlayStation®4, Xbox Series X|S, Xbox One, Steam, Nintendo Switch, iOS and Android.
Today, the popular Yu-Gi-Oh! TCG is available across the globe, with products distributed in more than 80 countries and 9 languages, to be enjoyed by fans of all ages.
For all the latest information regarding Yu-Gi-Oh! TCG products and events, and all Yu-Gi-Oh! digital card game titles, please visit the following:
*Some cards may require event participation or in-game purchases.
*In available regions