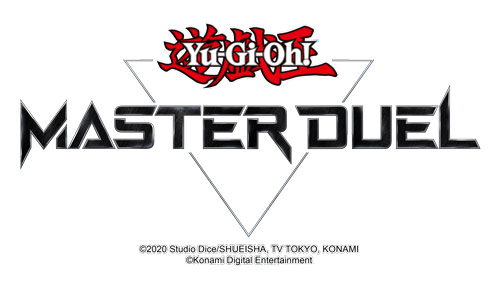 YU-GI-OH! MASTER DUEL GETS BIG UPDATE, OUT NOW
New cards, packs, single-player content, login bonuses and updating Forbidden & Limited list all go live
LOS ANGELES – May 9, 2022 – Konami Digital Entertainment, Inc. (KONAMI) is delighted to announce that a new update, which features tons of new content, is out now for its hit digital card game Yu-Gi-Oh! MASTER DUEL.
Today's update features a host of new additions to the game, including:
The first ever update to the Yu-Gi-Oh! MASTER DUEL Forbidden & Limited list, which regulates which cards are banned or have limited use in Duels. & Limited list here.
A new "Refined Blade" and "Fusion Potential" Selection Pack and "Cybernetic Successor" Structure Deck to acquire via the Yu-Gi-Oh! MASTER DUEL Shop, including "Cyberdark End Dragon".
Two new Solo Mode gates for single-player Dueling. The first is based around the "Danger" theme. The second is "Duel Strategy 2" and it features new tutorial-based missions to complete and rewards to unlock.  
3-month anniversary login bonus for all Duelists – log in now to collect Gems!
New sales on Gems, available now via the Yu-Gi-Oh! MASTER DUEL Shop
Various optimizations to the overall Yu-Gi-Oh! MASTER DUEL experience and more
In addition, a new online event is coming to Yu-Gi-Oh! MASTER DUEL soon. Get ready to unleash your best combinations in the Fusion Festival, with special rules and rewards, starting May 12.
For more information, please visit: https://www.konami.com/yugioh/masterduel/en/
Yu-Gi-Oh! MASTER DUEL features beautifully rendered Duels in 4K resolution*, more than 10,000 cards to collect**, an extensive single-player Solo Mode, online Duels, tournaments, events and more.
Since its full launch earlier this year, Yu-Gi-Oh! MASTER DUEL has achieved more than 30 million downloads worldwide. 
Yu-Gi-Oh! MASTER DUEL is free-to-play with in-game purchases on PlayStation®5, PlayStation®4, Xbox Series X|S, Xbox One, Steam, Nintendo Switch, iOS and Android, and it's available now.