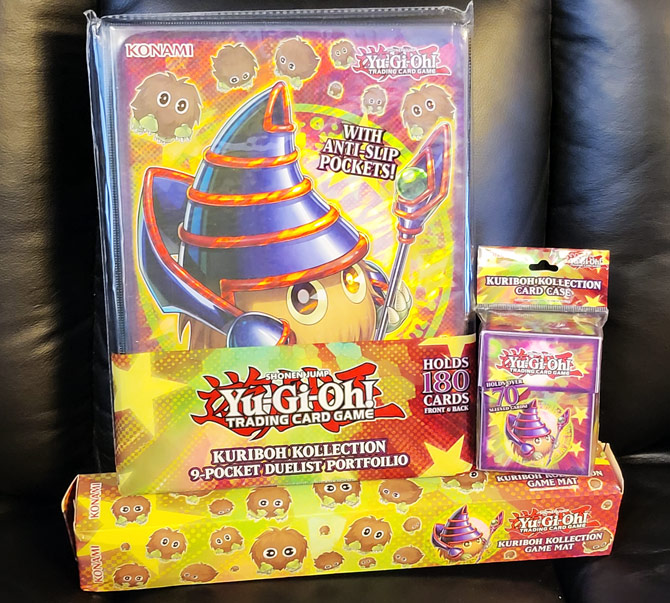 The "Yu-Gi-Oh! Kuriboh Kollection" Trading Card Game Accessories are in stores now. 
Today we have a quick review of the Kuriboh Kollection Playmat.
---
Game Mat promotional Image and Copy: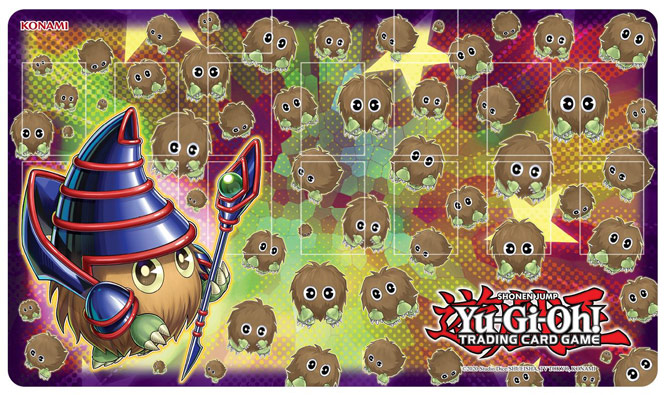 The official Yu-Gi-Oh! TRADING CARD GAME (TCG) Kuriboh Kollection Game Mat features the artwork of Magikuriboh, a new member of the Kuriboh family, found in Battle of Chaos! This Game Mat's smooth surface featuring different Kuriboh monsters of the Yu-Gi-Oh! TCG will let Duelist's protect their cards as well as Kuriboh protected Yugi's Life Points in Duelist Kingdom!
Made with the highest quality materials, this Game Mat is the same size as the Game Mats used as prizing in various KONAMI-sanctioned events. Use this Game Mat to keep your cards safe while you Duel your way to the top!
Actual Game Mat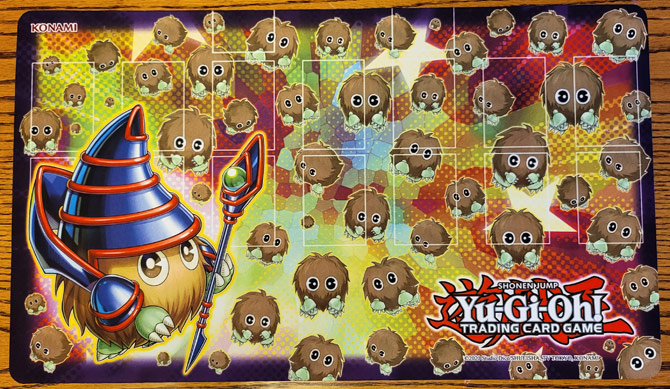 The game mat looks great.  The colors pop.  The outlines for card placement don't take away too much from the actual images on the mat either.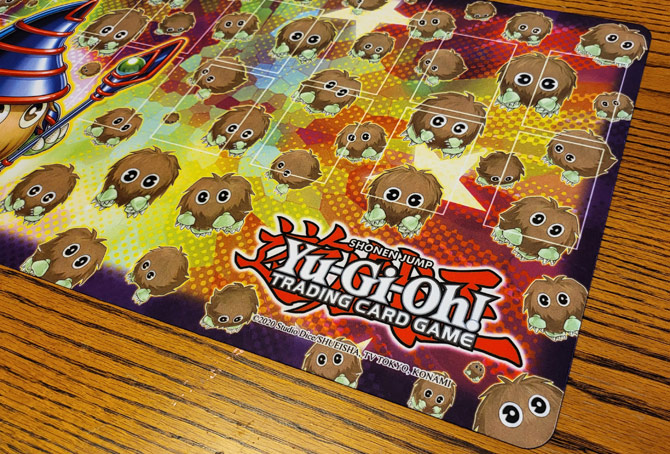 The game mat is 24 inches wide and 14 inches high.  It is a soft, cushioned rubberized playmat.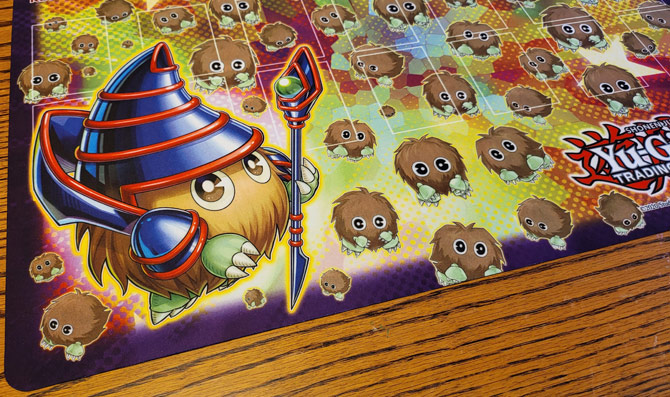 The suggested retail price is $14.99.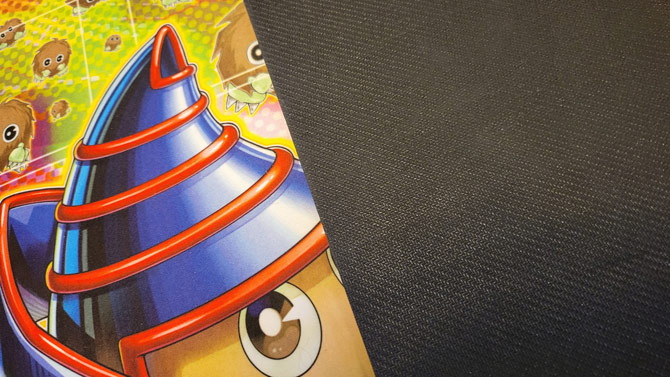 The playmat feels like your typical mouse pad, with soft fabric on the top, and a grippy rubber surface on the back.  Overall, it seems well made.

The mat is sold in a cardboard box tube.
---
Conclusion
Cases, binders, sleeves and play mats are all an extension of your personality.  Play with stuff you like.  I feel like the price is fair, and Konami makes some solid gaming accessories.