We got our hands on a Package of Kaiba's Majestic Collection Card Sleeves and figured we'd give you a quick review with a few photos. 
These sleeves retail for $3.99, are well-made, and fit Yu-Gi-Oh! cards perfectly.  They also have a nice feel to them and have solid seams.  The silver on BEWD's claws and teeth have a reflective quality that looks pretty cool.  Sleeves pretty much come down to personal taste and artwork.  If you like Kaiba and BEWD, then you can't miss here for only $4.  It's pretty much a no-brainer for 50 Tournament Legal sleeves.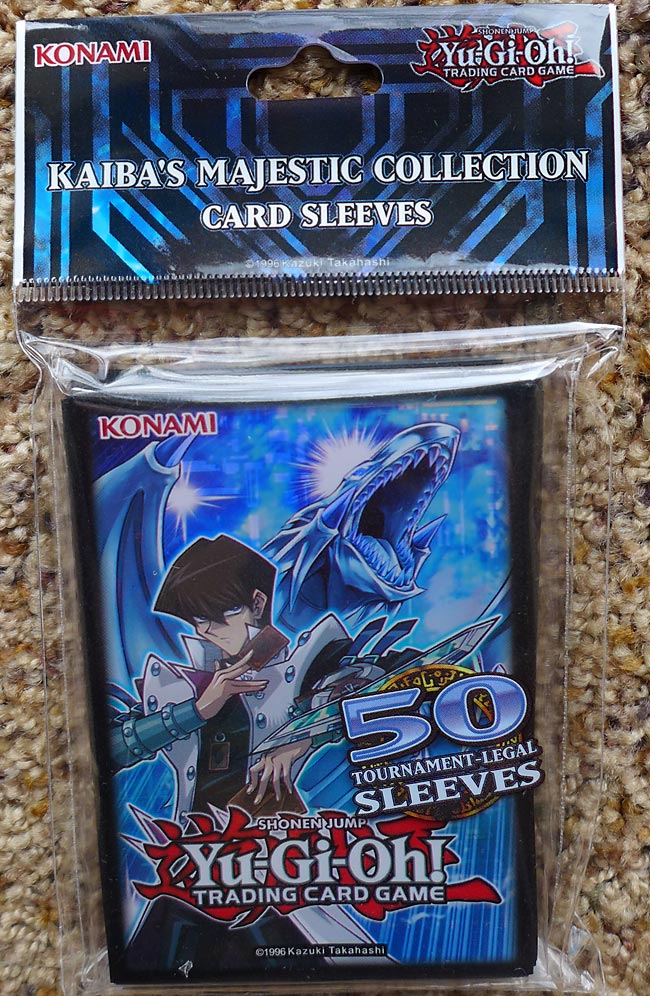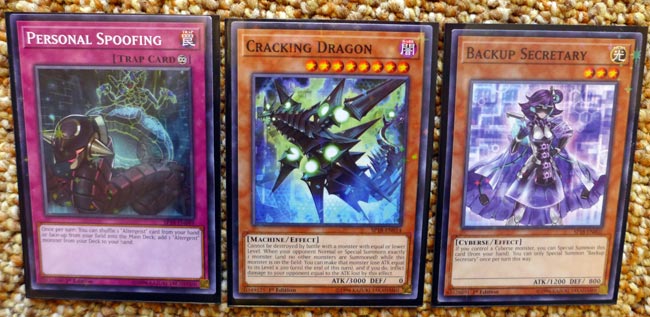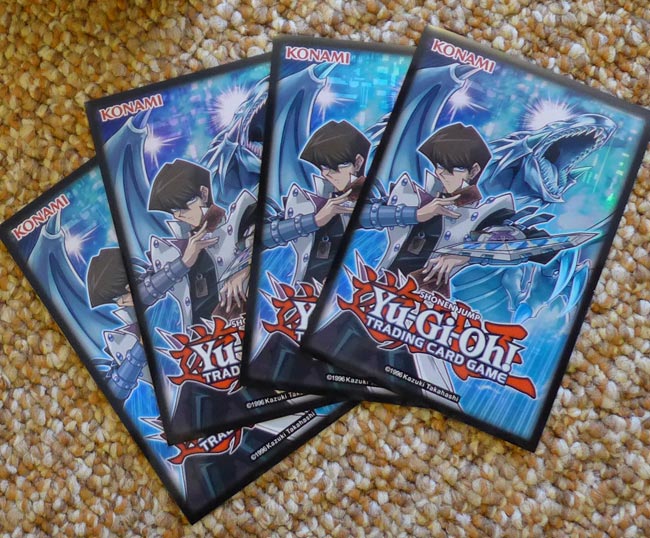 Product Details from the Manufacturer:
Product Title:  Yu-Gi-Oh! Kaiba's Majestic Collection Card Sleeves
Product Type: Accessories
Launch Date: 03/23/2018
MSRP: $3.99 per Pack
Strike fear in the heart of your opponents as soon as they cut your Deck with Yu-Gi-Oh! Kaiba's Majestic Collection Card Sleeves! Featuring Seto Kaiba and artwork from Majesty with Eyes of Blue, your Deck will look as fly as Kaiba's Blue-Eyes White Dragon jet!
Each pack contains 50 tournament-legal sleeves specifically designed for the Yu-Gi-Oh! TRADING CARD GAME.
---
We'll have a look at Kaiba's New 9 Pocket Binder and Deck Case this weekend.