We got our hands on the new "Kaiba's Majestic Collection – 9 Pocket Portfolio" and figured we'd give you a quick review with a few photos. 
This card binder retails for $9.99 and seems solid and well-made.  It has 10 pages, and thus slots for 180 sleeved cards – front & back.  There is a black anti-slip meshy material behind each slot that keeps cards in places, and prevents the YGO cards from touching each other back to back.  The black background also makes your cards visually "pop" in the binder for a nice look.  
Cards are also sideloaded.  This keeps cards from accidentally flying out the top.  I like this a lot.  This portfolio is about 3/4″ thick, 11.75″ tall and 9″ wide.  All in all, for $10, it's easy to recommend this binder to YGO players.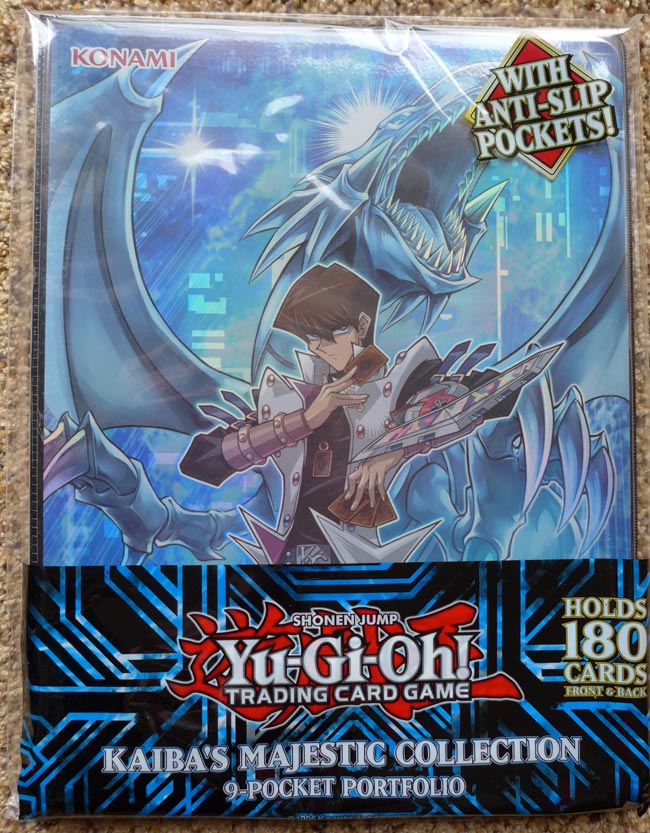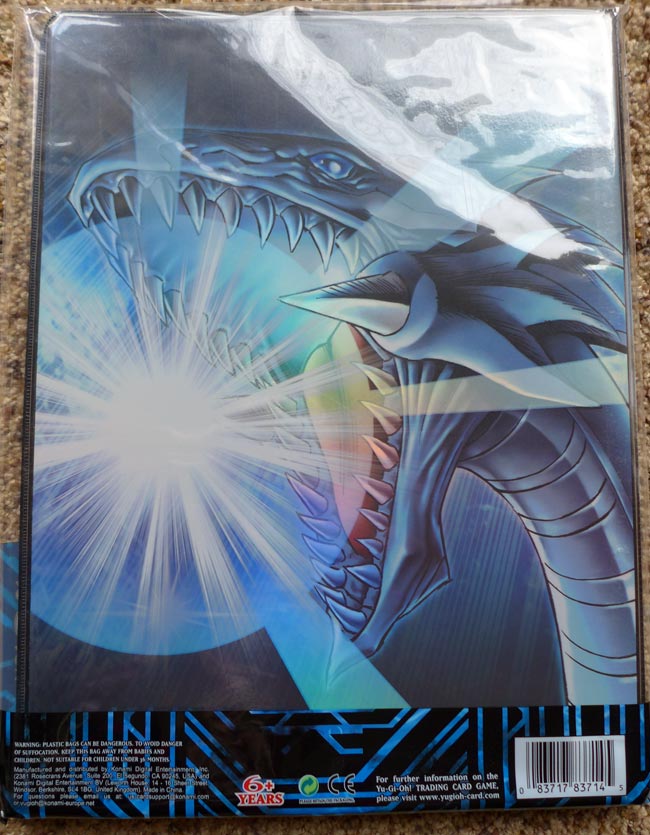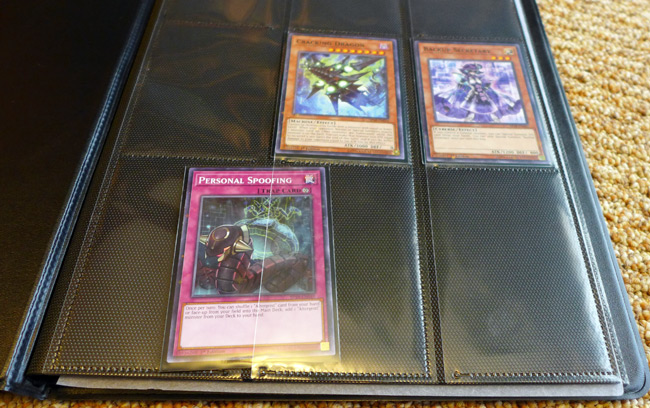 Product Details from Konami:
Product Title:  Yu-Gi-Oh! Kaiba's Majestic Collection 9-Pocket Duelist Portfolio
Product Type:  Accessories
Launch Date:  03/23/2018
MSRP:  $9.99 per Portfolio
Show off your collection just like Seto Kaiba with Yu-Gi-Oh! Kaiba's Majestic Collection 9-Pocket Duelist Portfolio!
Whether you're trying to impress your friends or just flaunt your rarest cards, this 9-Pocket Duelist Portfolio's design features Seto Kaiba as well as artwork from two of his signature Blue-Eyes White Dragon Spell Cards: Burst Stream of Destruction and Majesty with Eyes of Blue!
Each Duelist Portfolio includes 10-pages with 9 pockets per page, allowing you to display up to 180 total cards! With a side loading design, you get an extra layer of protection for your cards. The only way you could beat that level of security is with Kaiba's own briefcase!