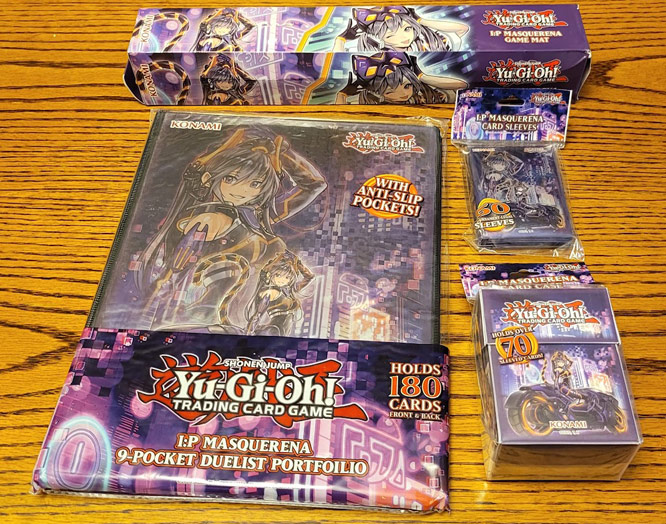 The "Yu-Gi-Oh! I:P Masquerena" Trading Card Game Accessories are in stores now.  We previously had a quick review of the I:P Masquerena 9-Pocket Portfolio for you here.  
Today we have a quick review of the I:P Masquerena Playmat.
---
Game Mat promotional Image and Copy:
Fully geared and ready to ride, the Yu-Gi-Oh! TRADING CARD GAME I:P Masquerena Game Mat will allow Duelists to protect their fantastic card sleeves and Decks for hours of fun!
Made with the highest quality materials, the I:P Masquerena Game Mat (MSRP: $14.99) is the same size as the Game Mats used as prizing in various KONAMI-sanctioned events, so it is the perfect accessory to take Dueling to the next level!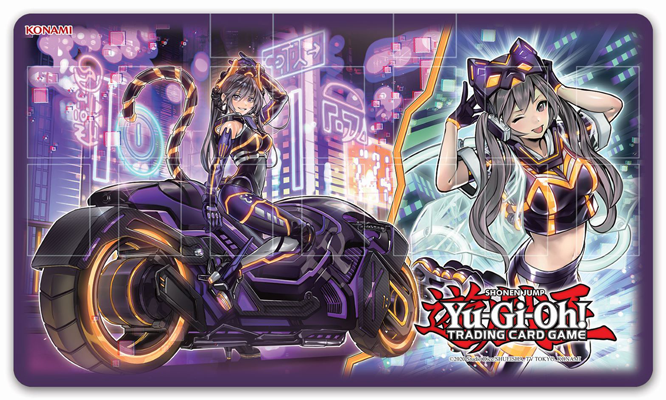 Actual Game Mat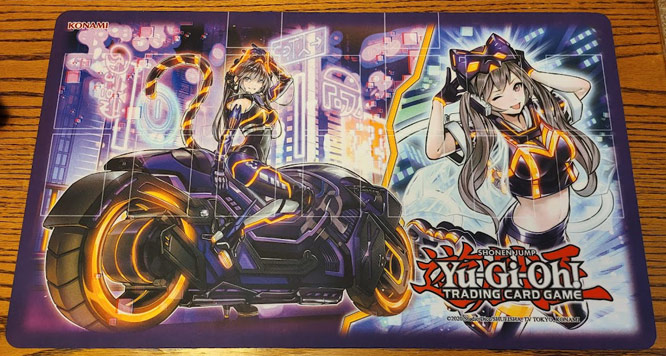 The game mat looks great.  The colors pop.  The outlines for card placement don't take away too much from the actual images on the mat either.  
The playmat features some of our favorite card arts from Yu-Gi-Oh!
---
Conclusion
Case, binders, sleeves and play mats are all an extension of your personality.  Play with stuff you like.  I feel like the price is fair, and Konami makes some solid gaming accessories.