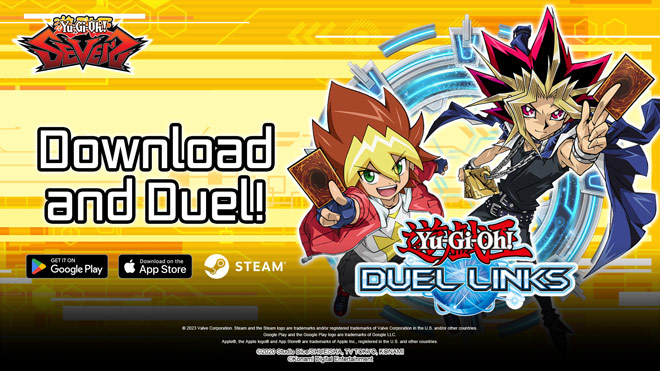 Konami revealed today the latest major free update to digital card game, Yu-Gi-Oh! DUEL LINKS. Now available, new mode "Rush Duel" is a dynamic and streamlined new way to play with its own set of cars and a distinct playing format.
There's also the brand-new Yu-Gi-Oh! SEVENS world featuring new characters and special rewards to unlock, and major log-in bonuses for dedicated players!
---
"RUSH DUEL" IS OUT NOW IN YU-GI-OH! DUEL LINKS
ENJOY A DYNAMIC NEW WAY TO DUEL ON MOBILE & PC
LOS ANGELES – September 28, 2023 – Konami Digital Entertainment Inc. (KONAMI) is delighted to announce "Rush Duel" is available now in Yu-Gi-Oh! DUEL LINKS as part of a free major update to the digital card game.
Check out the launch trailer here: https://www.youtube.com/watch?v=Jex12vw8gxY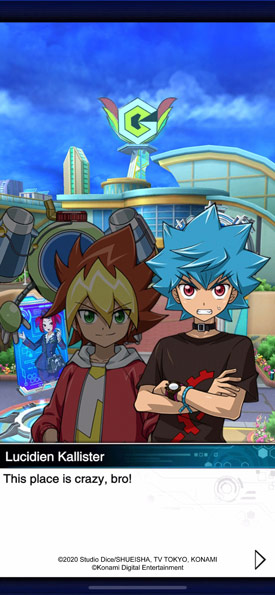 Rush Duel is a dynamic, streamlined and exciting new way to play Yu-Gi-Oh! Using its own set of cards, it's a new, completely distinct card game that Yu-Gi-Oh! DUEL LINKS players can enjoy alongside the existing format. As if that wasn't enough, Rush Duel launches today, playable within the brand-new Yu-Gi-Oh! SEVENS world featuring new characters and loads of special rewards to collect.  
Created by Yuga Ohdo, the hero of the animated series Yu-Gi-Oh! SEVENS, Rush Duel is all about breaking free of the rules. In Rush Duel you can Summon as many monsters as you want in your turn, filling up the field with cards at will. You refill your hand to at least five cards at the start of each turn, no matter how many cards you've lost. With so many monsters joining the fray one after another, the momentum can swing wildly in thoroughly exciting Duels. 
Rush Duel is simple for anyone to get into, no matter their experience. Don't worry about catching up Duelists who've played Yu-Gi-Oh! DUEL LINKS for years – with today's update, everyone begins from the same starting point in Rush Duel. Whether you're an active Duelist or returning or new, a brand-new adventure awaits you.
Starting today, both the existing Yu-Gi-Oh! DUEL LINKS format of "Speed Duel" and the brand-new Rush Duel are available in-game. If you want to unlock Rush Duel, you can do it straight away. Get ready to feel the Rush!
Rush now to grab loads of free goodies
In addition to Rush Duel, the new Yu-Gi-Oh! SEVENS world and the new characters from that world, there are tons of special rewards available right now – and everyone can grab them for free. Here's a list of everything included in today's update:
New features
Rush Duel format (only played using Yu-Gi-Oh! Rush Duel cards)
New cards for Rush Duel 
New Yu-Gi-Oh! SEVENS world
New Yu-Gi-Oh! SEVENS playable characters – Yuga, Luke, Gavin and Romin
New limited-time "Rush Duel Challenge!" campaign featuring special rewards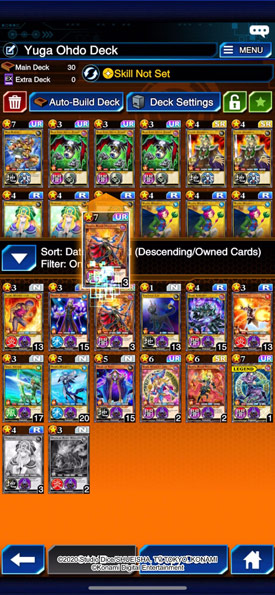 Free log-in bonuses
Rush Duel Structure Deck
20 free card packs including 10 Rush Duel packs and 10 Speed Duel packs
"UR Dream Pack (Rush Duel/Prismatic)" featuring a guaranteed Prismatic UR card
Prismatic UR Dark Magician cards – both Rush Duel and Speed Duel editions
Commemorative Card Sleeves and Game Mat (can be used in both Rush Duel and Sped Duel)
1,000 Gems
Rush Duel, the new Yu-Gi-Oh! SEVENS world and everything else included in today's major free update is available now in Yu-Gi-Oh! DUEL LINKS.