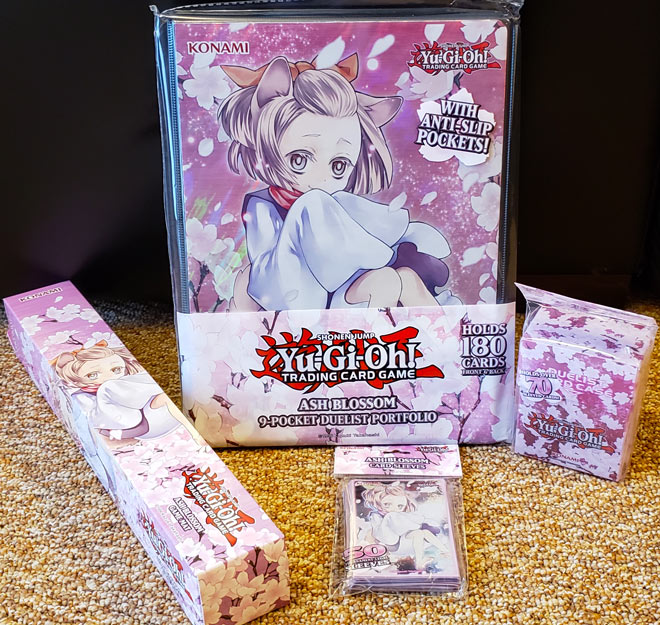 The Ash Blossom accessory collection was released in January 2020 and is now in stores.  The collection celebrates the advent of Spring and the blossoms from Ash Blossom & Joyous Spring. This includes four accessories: the Ash Blossom Card Case; the Ash Blossom Game Mat; the Ash Blossom 9-Pocket Duelist Portfolio; and the Ash Blossom Card Sleeves, MSRP $3.99 per 50-Sleeve Pack.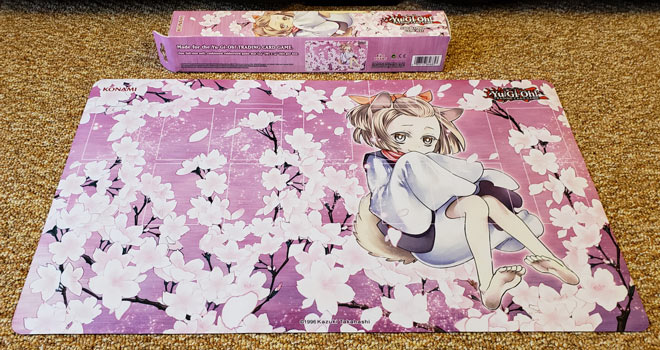 The Ash Blossom Game Mat is a full-sized, cushioned rubberized playmat – the same size as Game Mats used as prizing in various Konami sanctioned events.  These mats are 24 inches wide and 14 inches high.  The game mat is nicely packaged in a cardboard box. The MSRP is $14.99 USD.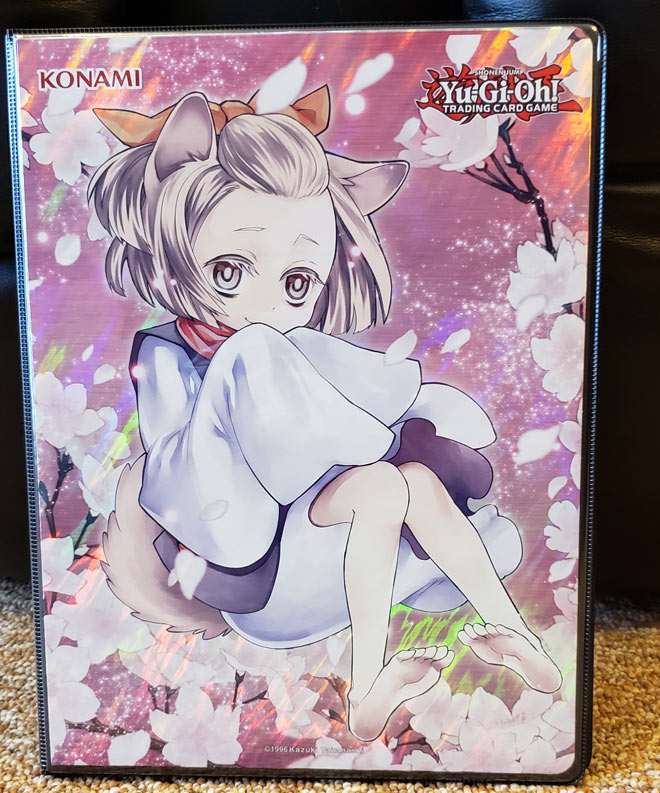 This card binder retails for $9.99 and seems solid and well-made.  It has 10 pages, and thus slots for 180 sleeved cards – front & back.  There is a black anti-slip meshy material behind each slot that keeps cards in places, and prevents the YGO cards from touching each other back to back.  The black background also makes your cards visually "pop" in the binder for a nice look.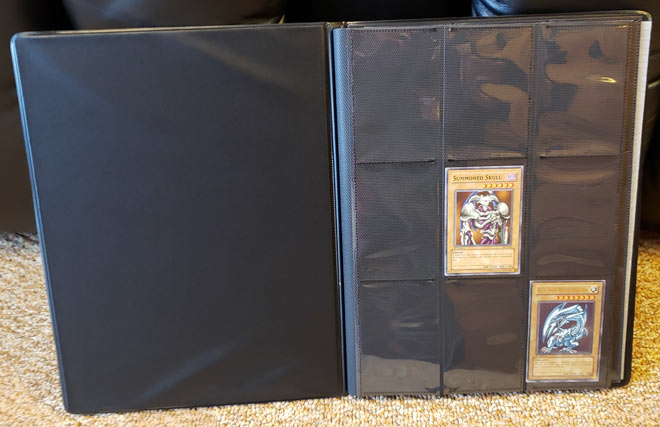 The front cover features a Ash Blossom and flowers.  The back cover features more flowers.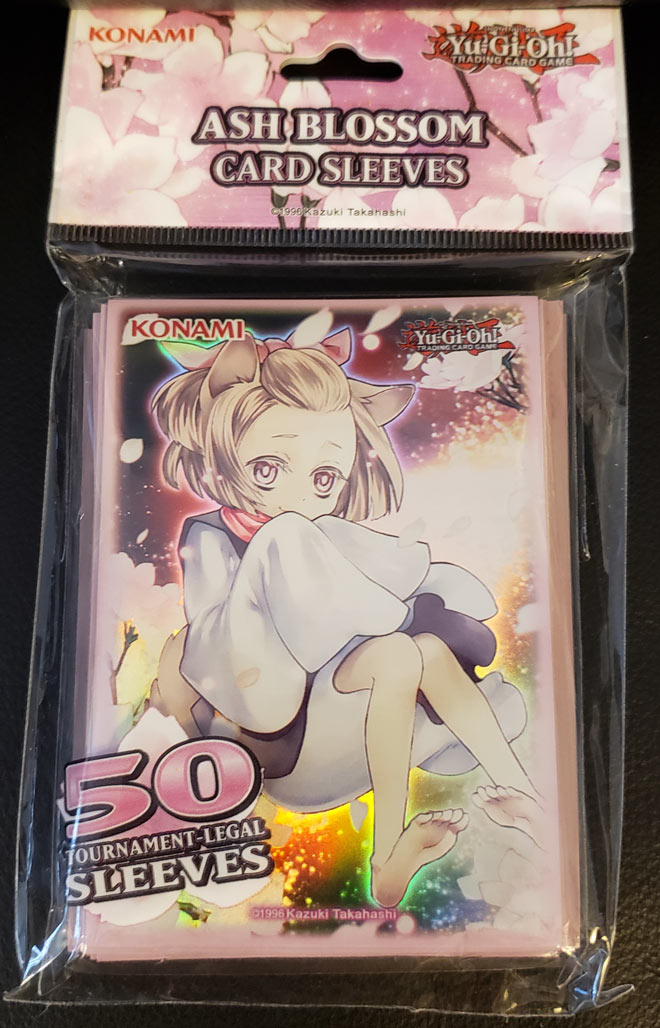 The Ash Blossom card sleeves feature the stunning alternate artwork along with a holographic background.  Konami's sleeves have always been of very high quality.  The Card Sleeves have an MSRP of $3.99 USD.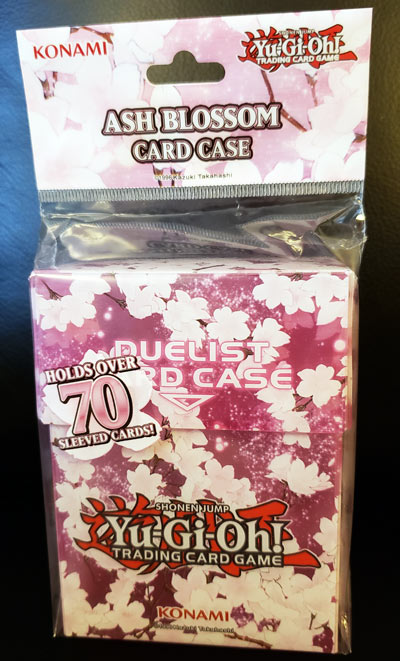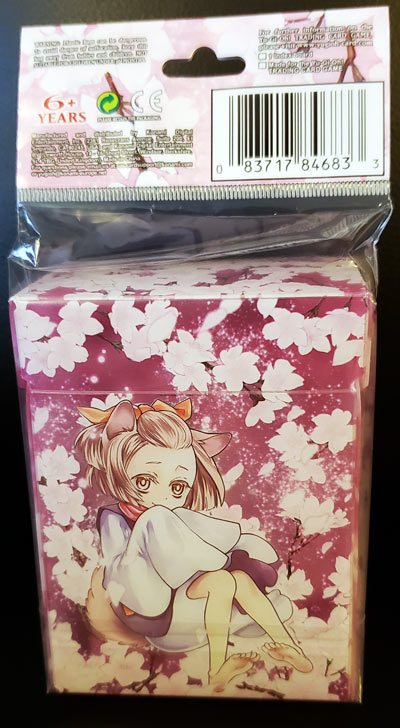 The Case is your standard Yu-Gi-Oh! Deck Case.  The Card Case can fit a full Main Deck, Side Deck, and Extra Deck for a total of 70 sleeved cards. It also includes a special divider featuring the outside design.  The Deck Case has an MSRP of $4.99 USD.
Final Thoughts:
Card Sleeves and Binders are usually a matter of personal taste.  I think Ash Blossom looks great here in all facets. All of these products are very well made, and will look great sitting on your home shelf and at the game store.  If you like the artwork, then you can't go wrong here.